Tens of thousands of people to flee Gambia for unrest
Surely 26,000 people are the Gambia fled to Senegal left. They fear unrest, is now president Yahya Jammeh denies the power.
That has the afghan refugee organisation of the United Nations said Wednesday. The organization relies on the figures of the Senegalese authorities
"Until the night of 16 January there were 26,000 people. The influx has since increased sharply," said Helene Caux UNHCR. According to her, it goes in 80 percent of the cases, for women with children.
Due to the turmoil in the Gambia, hundreds of Dutch tourists from the holiday teruggevlogen. Also other European countries to get tourists back out of the country.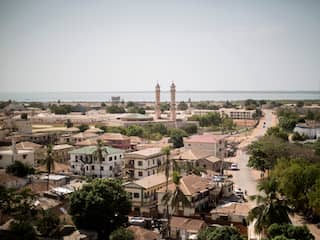 See also:
This we know about the situation after the elections in the Gambia