Telegraph want documentary Jesse Klaver buying and broadcasting
The Telegraph wants the documentary Jesse, plus all the other filmed material, buy BNNVARA.
That tells Telegraaf editor-in-chief Paul Jones on Telegraph TV.
Jansen says that it is a "good time" is the material of the documentary about GroenLinks-leader Jesse Klaver now to purchase. "Given all the fuss, we want the documentary like for the viewer to take, to show what he's exactly about. We want 'm like to qualify as propaganda film and not as a documentary."
"It was important that community funding is a documentary is purchased, in the service of a political party is created," said Jansen. "It is wise of BNNVARA to the docu not to broadcast. At the same time, there is 75 hours of raw material. BNNVARA has made the choice what they use."
Jansen wants, therefore, all the created content, in order to ascertain what the potential viewers of the documentary, not to see. "We want to not only get the film broadcast, but also the story surrounding it, so that the viewer himself, the balance can create."
Amount
The Telegraph is now awaiting BNNVARA or they agree with the sale. According to the editor-in-chief is going to have a amount with the transmitter "money to burn" if they are not on the proposal to go in. "It is an amount which I wonder if BNNVARA can afford not to sell."
The documentary would start next week Monday. In the film left the y-leader himself during his work and his private life during the election campaign earlier this year.
The film received a lot of criticism for creator Joey Bing itself for GroenLinks was active during the last election campaign. It was decided to make the film no more to show.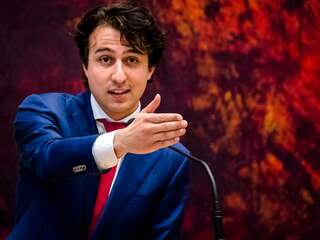 See also:
Author Jesse Klaver, a documentary had commotion 'but expected'