Syrian army retakes al-Sukhna on Islamic State
The Syrian government forces, with support from Russia and Iran, the town of al-Sukhna recaptured on Islamic State.
It reports the Syrian Observatory for human Rights Saturday.
Al-Sukhna is the last big town in the Syrian province of Homs, which the army IS recaptured. The city is located about fifty kilometers from the border with the province of Deir al-Zor, where the terrorist group for more than two years of the service member.
Al-Sukhna is located about fifty kilometers northeast of Palmyra, which IS in march was driven out. During the two occupations of that city, destroyed the group a part of Palmyra's archaeological cultural heritage.
Losses of domain
IS lose the last time ground in Syria. The Syrian government forces, supported by the Russian luchtmach and Iranian forces, was recently also progression in the province of Hama and in the southern part of the province of Raqqa. Military operations are now focused on taking the city of Raqqa, regarded as a stronghold and the unofficial capital of IS.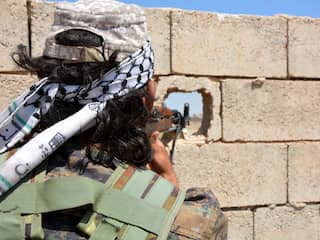 See also:
'IS-stronghold Syrian city of Raqqa largely encircled"