Swiss village of Bondo struck again by landslide
Photo: AFP
The Swiss village of Bondo is Friday again hit by a landslide. The ferocious, huge power stones, squashed cars, and caused all damaged houses to collapse.
Report that the German tv channel N-tv and the Swiss newspaper Blick. To the breaking down of the rocks was loud rumbling noise in advance. A number of residents were again evacuated.
Wednesday was the village in the canton of Graubünden also already been affected by a landslide. Since then, eight hikers missing. Although there is still being sought, the chance of survivors is small, so let the authorities know.
The damage in the village by the two landslides is enormous. Large areas of Bondo are covered by rocks, mud and debris.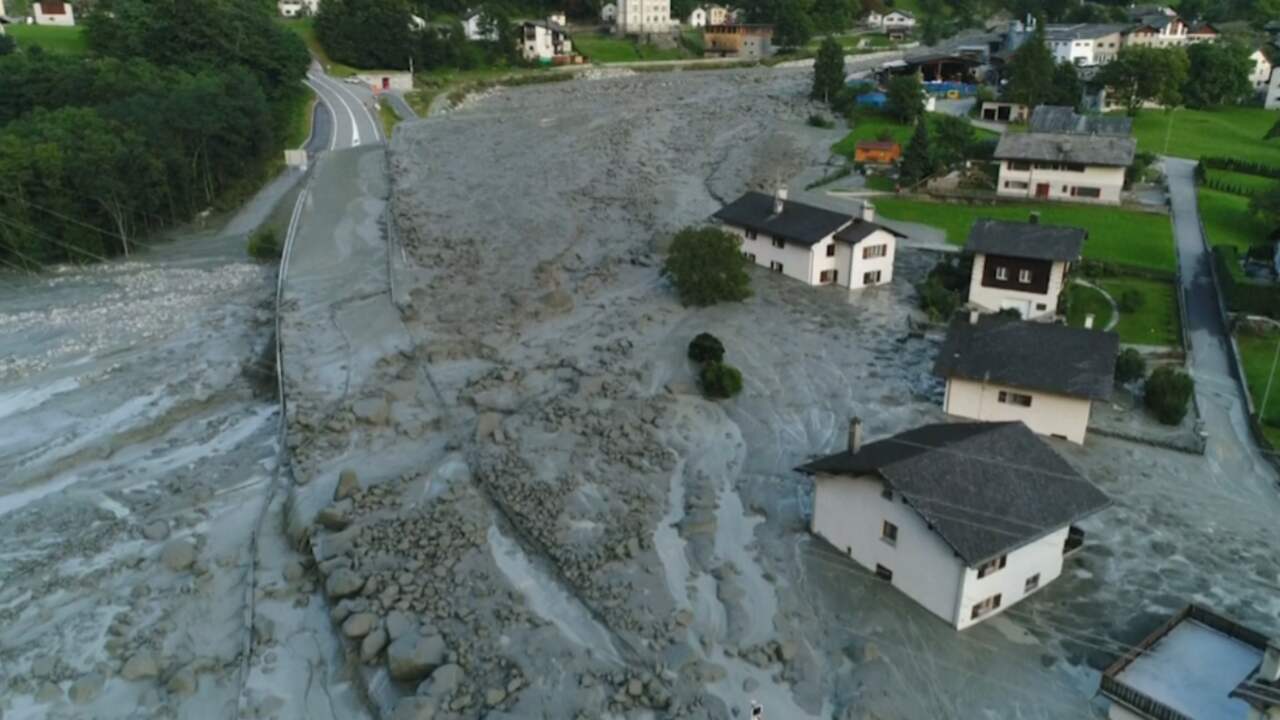 43
Mud covered village in the Swiss valley of Val Bregaglia