Suspended teachers protest in Eastern Turkey
Photo: AFP
Hundreds of teachers on Friday in the predominantly Kurds-populated Turkish city of Diyarbakir on the street again to protest against their suspension.
The police used, among other water cannons at the activists to disperse and arrested dozens of protesters.
The Turkish authorities made Thursday announced that 11.500 teachers have been suspended because they allegedly with links to the banned Kurdish workers party PKK. "Shoulder to shoulder against fascism," chanted the teachers during their protest.
View images of the protest:
Turkish police intervene at a demonstration against the suspension of teachers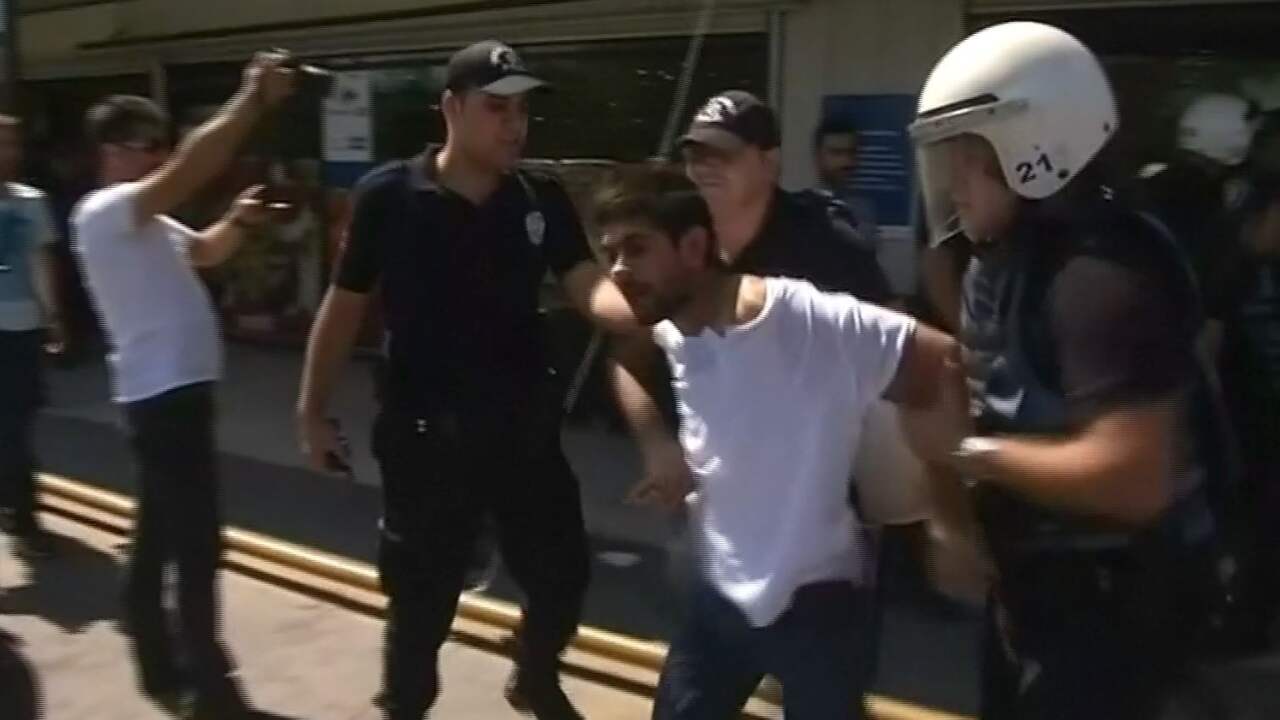 PKK
The wave of suspensions is part of the campaign of Ankara against the PKK in the southeast of Turkey. President Recep Tayyip Erdogan announced Thursday that Turkey is the largest operation ever against Kurdish militants preparing. At the same time, steps are taken to public bodies to purge of supporters of the PKK.
Protest in Turkey
Hundreds of Turks have Friday for the training institute in Diyarbakir collected.
© AFP
They have protested against the suspension of more than 11,000 teachers from the region.
© AFP
The Turkish police use a water cannon used to the protesting crowd away to hunt.
© AFP
Also, there are protestants were arrested.
© AFP
Share this photo via:
Reply

Share

Tweet

1

E-mail
Back to slideshow