Surprising winner of the first round French widow Socialists
Photo: AFP
The French ex-minister of Education Benoît Hamon has Sunday surprisingly the first round of the French primaries for the Socialist y won. He is the challenger of former prime minister Manuel Valls, who was second.
After 80 percent of the vote was counted, had Hamon 36 percent of the votes, compared to Valls with 31 per cent, reports AFP. In total seven candidates. The two with the most votes go through to the second round next Sunday.
Hamon was not considered a serious contender when he made his campaign began in december, but the 49-year-old former minister of Education got the wind in our sails by his message of "hope and renewal". Former minister of Economy, Arnaud Montebourg, who was eliminated in the first round, decided behind Hamon's decision.
The socialist Francois Hollande is currently the president. Hamon has several negative things about the economic policies of Hollande.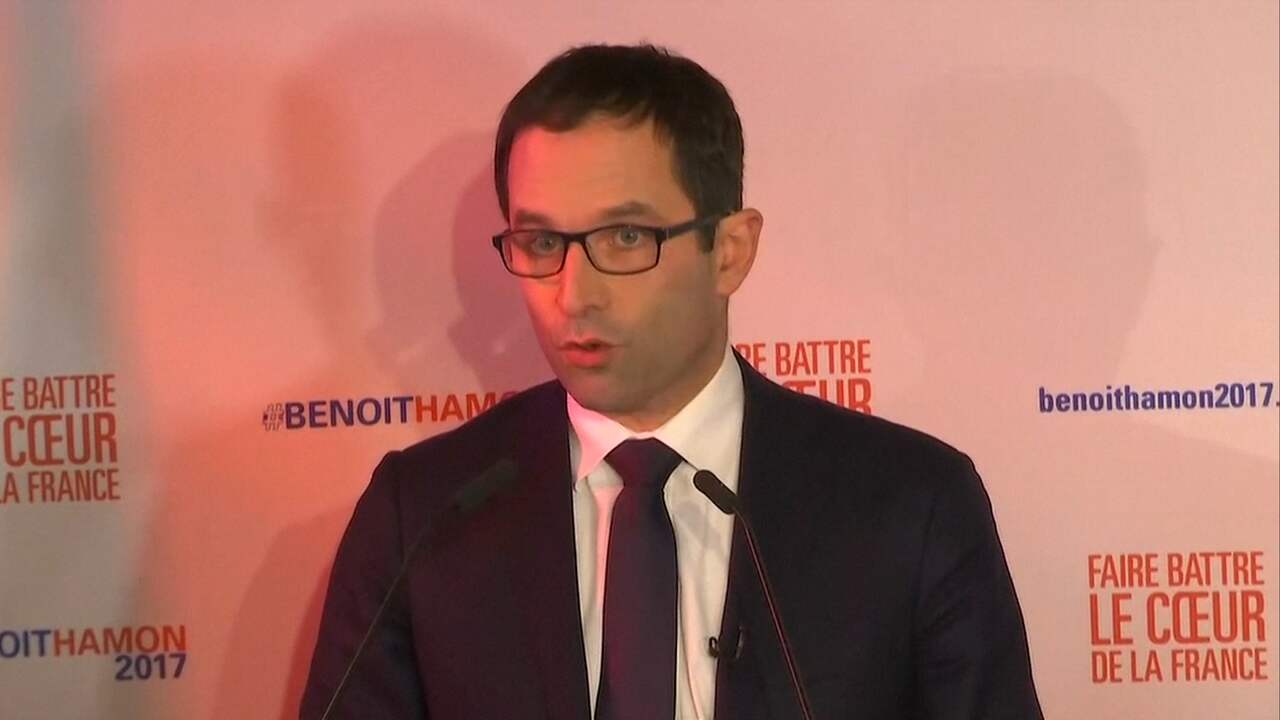 66
Primary elections French Socialist y has surprising winner
Soul
The battle between Hamon and Valls can be seen as a battle for the soul of the party; with Hamon on behalf of the left wing of the party and Valls from the counter-camp.
The first round of the French presidential election takes place on april 23, 2017. Polls suggest for now that it comes down to a battle between the Republican François Fillon, Marine le Pen of the National Front and the former minister of Economic Affairs, Emmanuel Macron.