Status Quo frontman Francis Rossi 'was not ready' for death Rick Parfitt
Photo: AFP
Status Quo frontman Francis Rossi for the first time has responded to the death of his tire size, and good friend Rick Parfitt. Although it has been a while, bad went with the guitarist, came to his death as a shock.
"I was not yet ready for this," he writes on the Facebook page of the group.
"Rick Parfitt was for fifty years a part of my life. It was without a doubt the longest relationship of my life. But this was also the most satisfying, frustrating, creative, and smooth," continues Rossi.
"From the beginning, we worked together on the Quo sound, look, and hits. The years we spent together; on the road, on stage and in the studio. Never were we far away from each other." According to Rossi he and Parfitt a real team. "And yet also so different."
Heart attack
Parfitt died Saturday at the age of 68 in a hospital in the Spanish town of Marbella. He was just recovering from a severe heart attack which he did in June got after a gig in Turkey. Last week he was re-captured when there are complications that occurred after a fall.
According to Rossi took Parfitt everything from the life and he went there also not gentle. "There were numerous incidents and several times that he is in mortal danger. That we still have to lose is a shock."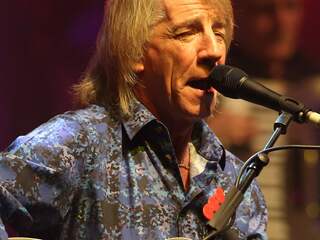 See also:
Status Quo guitarist Rick Parfitt (68) died