Startup makes cheap AR glasses for iPhone
Photo: Mira
The company Mira is developing an augmented reality glasses where the display of an iPhone is used as a projector on a transparent visor.
In augmented reality virtual objects within the real world. Users can view through the screen of their phone, but also through a pair of glasses, often with transparent glass.
Such glasses are, as yet, however, very expensive. So, the cost of the well-known Microsoft HoloLens $ 3,000.
Startup Mira sells his AR glasses Prism for $ 99. The glasses does not have its own screen or projector, but instead uses an iPhone as a drive.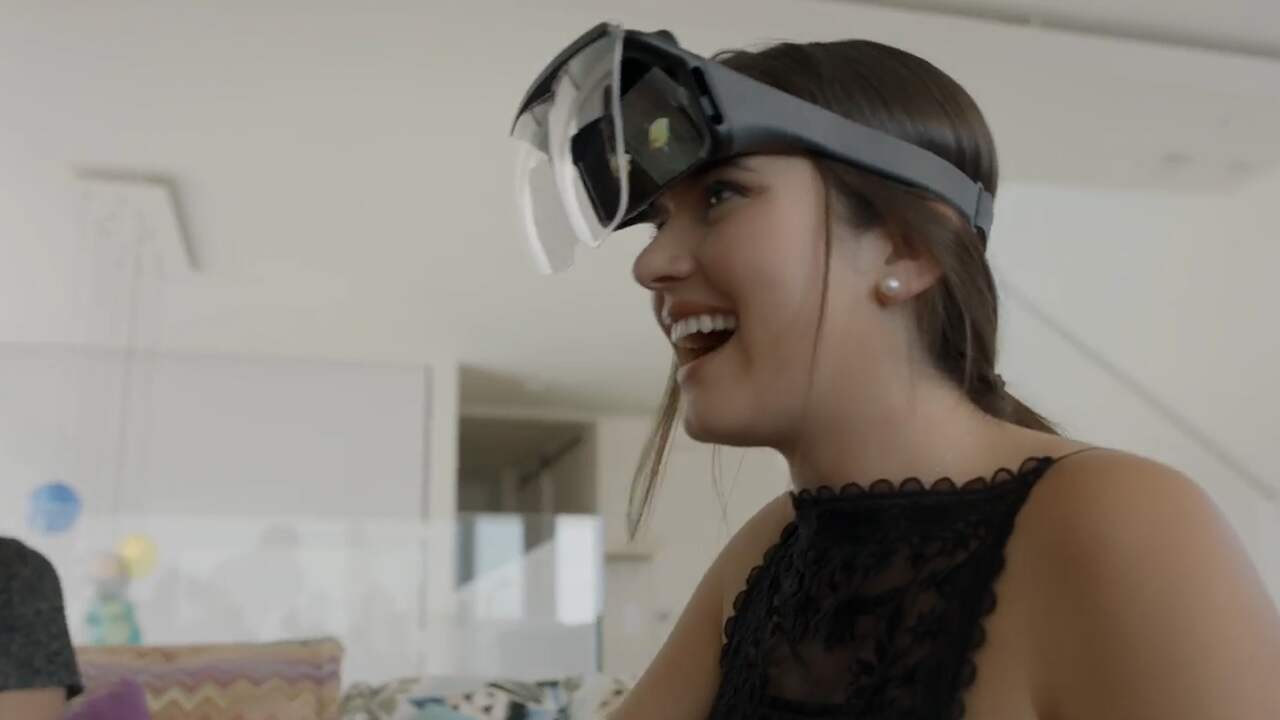 64
AR-goggles Prism used the iPhone as a projector screen
​
Transparent visor
The iPhone is in the goggles just above the eyes of the user, the image is then reflected through a transparent visor for the eyes depends.
The Prism glasses work similar as a cheap VR glasses. Also, the Prism shows images on the screen two times next to each other, so that the images are there via the visor is three-dimensional.
The glasses will be delivered later this year with a small controller-remote control and is in the US to pre-order for $ 99. In the first instance, Mira is on developers to make more apps for the glasses.
Twente students announced earlier this year a similar pair of glasses, that 29 euros is going to cost you.