Stars join Ariana Grande on Sunday at the benefit concert

Photo: AFP
The concert of Ariana Grande for the victims of the terrorist attack in Manchester takes place Sunday. The 23-year-old singer is joined by artists such as Justin Bieber, Katy Perry, Coldplay and Take That.
That, reports BBC.
Also Miley Cyrus, Usher, Niall Horan and Pharrell singing during the benefit concert, which takes place on the cricket grounds of Old Trafford. On the field is a place for 50,000 spectators. The concert is broadcast live by the BBC on radio and television.
The attack in Manchester took place last week, after a performance of Grande in the Manchester Arena. 22 people were killed, including seven children. Fifty people were injured, of whom some severe, are still in the hospital.
The American singer said after the attack, the rest of her Dangerous Woman-tour, but promised however to come back to Manchester. "I'll come back to the incredibly brave town Manchester for a benefit concert, to raise money for the victims and their families," said Grande.
Earlier in the day said police chief Ian Hopkins at the BBC that he got the idea for a benefit concert for first time, wanted to discuss with the next of kin of the victims. "Most people think it is a good idea, but some are not happy about it. That is absolutely understandable."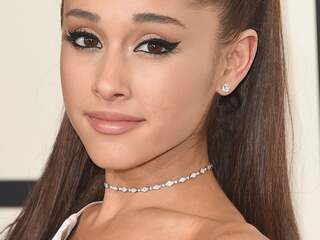 See also:
Ariana Grande gives a benefit concert for the victims of attack Manchester