to connectVideoFox News Flash, the top of entertainment headlines for Feb. 17
Fox News Flash to the top of entertainment and famous faces for December. 17 are right here. Check out what to click on in today's entertainment.
"Star Wars: The Last Jedi," and director J. J. Abrams has confirmed that the Baby will be Yoda, in "The Mandalorian" and will not appear in the new film.
It's a character from the popular Disney+ original series, it immediately caught the fans' attention, not only to provide a look at Yoda's species, but also by the shockingly lovely. However, in spite of the many posts, memes, debates and discussions, the 53-year-old director has confirmed that the character will not have a cameo role in his latest film, and it will, therefore, not only is it on the small screen for the time being.
MISSISSIPPI RIVER, IN THE HOPE THAT THE BABY, WHILE YOU CAN GET THE DRIVERS TO PUT THEIR KIDS IN CAR SEATS
"Baby, While it is not in the movie," he told Variety of the movie's premiere on the red carpet.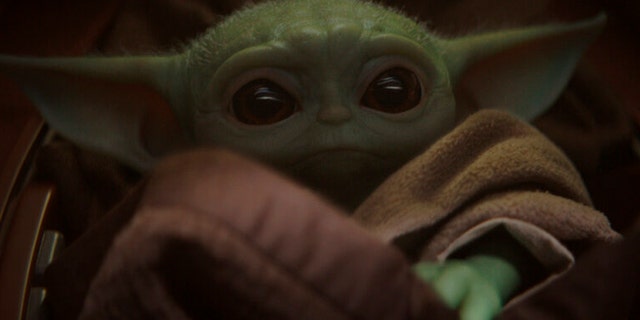 This undated image provided by Disney, Plus it shows a scene from "The Mandalorian."
(Disney, Plus, via AP)
It seems that no-one was able to predict that the popularity of the Baby during the clone wars, as referred to in the series as a "Child" for the film "The rise and Rise of the Series" packaging. However, this does not mean that Abram is not to have a soft spot in his heart for the character, which he described as "the greatest thing in the history of time."
'STAR WARS' ACTRESS DAISY RIDLEY'S: "ANY RIGHT-THINKING PERSON HAS A PROBLEM WITH THE ASSET
"How can you deny a Baby Yoda? You can't," he said.
Abrams returns to the Star Wars franchise, after the lead of the 2015 film "Star Wars: The Force Awakens," which kicks off a new trilogy that continues the story of the original trilogy, made by George Lucas in the 1970's and early 1980's. "The rise and Rise of the Skywalker," it is expected that the new story is that director Rain Johnson's "Star Wars: The Last Jedi," which hit theaters in 2017. Even though he is executive producing the second episode, the new film marks Abrams' return to the director's chair to helm a galaxy far, far, far, far away.
CLICK HERE TO VIEW THE FOX NEWS APP
"Star Wars: The Rise of Series" hits theaters on Dec. 20.