Dakar Rally
Stacey gets apologies from the organization and continue in Dakar
Hans Stacey is still active in the Dakar Rally. The trucker stepped out Thursday for the tenth stage, furious out of the race, but after the apologies of the organization will he Friday 'just' the eleventh and penultimate leg drive.
"I was actually not going, but I'm still going but just start," says Stacey at the website Rallymaniacs.
The soap opera surrounding the Dutchman began Tuesday in the eighth stage, when he had to deal with problems gearbox and lost a lot of time.
The number six of the standings for Tuesday then asked directly a joker, so that he Thursday, in spite of his poor result in the previous stage (the ninth stage was cancelled) at the fastest trucks should start. That was not well received at the start of the tenth trial.
"We were ready and were allowed to suddenly not start," said a very angry Stacey Thursday to Omroep Brabant. "From the bivouac, we had a there been that was okay. We had the twelfth time, but at the start are a bunch of those oetlullen who say that we are not allowed to start. But our clock was going to run."
"After twenty minutes of waiting, I got my truck on the starting line, but I got my start card back. Then start the no use. This is incredible."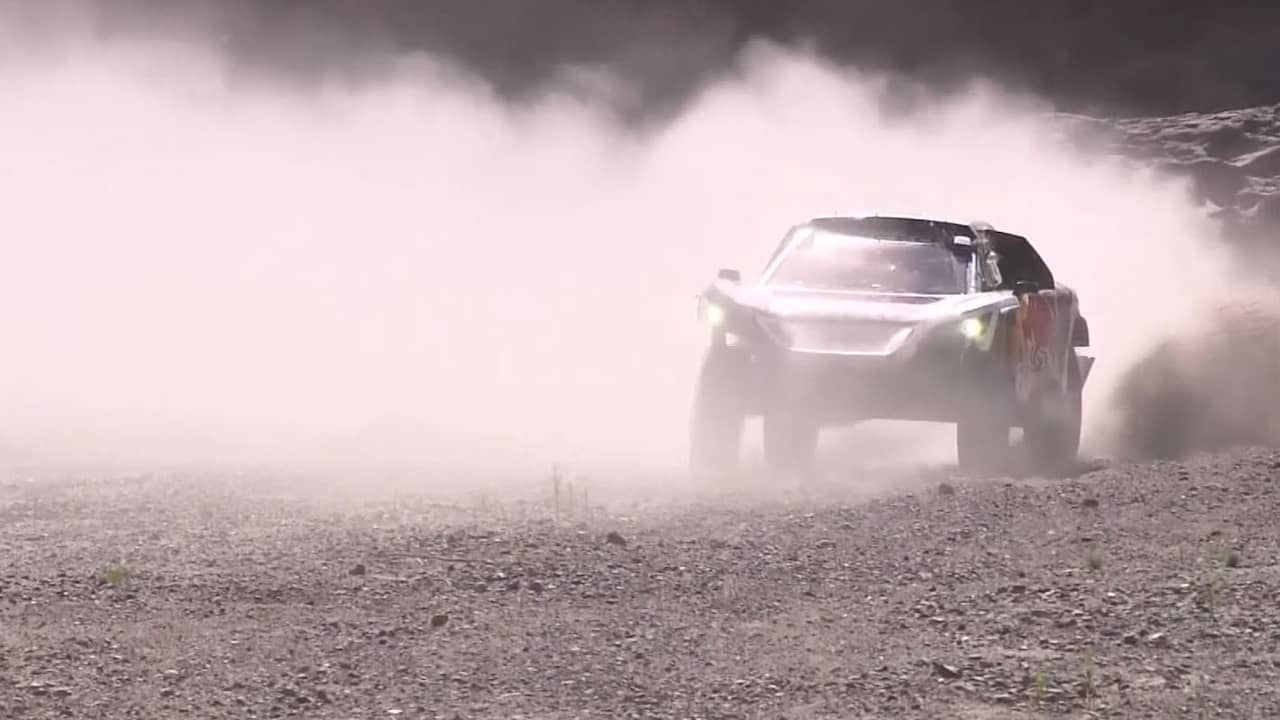 Watch highlights from stage 10 of the Dakar Rally
Bivouac
Stacey was then on the way to the bivouac of the tenth stage, called the organization) ASO that he is a half-hour after the last trucks should start.
"But that was much more dangerous. Those people drive expect no more and certainly no truck with 120, 130 kilometers per hour is come", says de Brabander.
Once they finish San Juan were Stacey and his team manager Marcel van Vliet excuses offered by the top of the ASO. According to the organization, there was in the chaos of the cancelled ninth stage, a miscommunication with the startofficials of the tenth race.
"But I haven't," said Stacey about the apologies. "I just didn't want to start the trial want to win."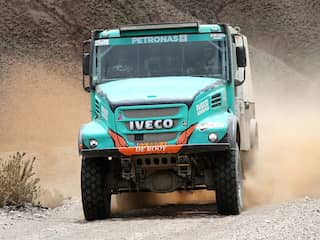 See also:
De Rooy at greater disadvantage in Dakar Rally
Discussion
The Dutchman is by the organisation on the ninth instead of the tenth stage, classified, in the same time as the number eight.
"That is still at 28 minutes of the winner. There is still a discussion about," says a disgruntled Stacey, who in the standings, now the eleventh state to more than three hours of the leader Eduard Nikolaev and twenty minutes from the top ten.
Stacey will be Friday in the penultimate stage from San Juan to Rio Cuarto about 288 miles, the ninth start. "Then I will still try for a place in the top ten to conquer."