Spotify has responded to Apple's comments around the complaint of the streaming service in the EU. The Swedish company had previously complained about the rules of the App Store. In conversation with Variety calls Spotify Apple a monopolist.
Spotify had earlier this week a complaint against Apple with the European Commission. According to Spotify, Apple subscribe via the App Store are too expensive, restricts the company regularly Spotify updates and the rules of the App Store, not for Apple's own apps.
So can Spotify not a subscription via the App Store without a 15 to 30 percent of the revenue to Apple pay. Also, the company may not be in the App Store advertising while Apple for service, Apple's Music does.
Apple responded Friday to complaints of Spotify. According to Apple, want to Spotify all the advantages of the App Store, but also 100 percent of the revenue. "Spotify would not be where it is today without the App Store, but now they're using their size to not having to contribute to the ecosystem for the next generation of appmakers. We find that error," says Apple.
See also:
Apple complaints Spotify: 'They want to lust without burden'
Spotify: 'Response Apple matches expectations"
"Every monopolist will suggest nothing wrong to have done so, and will claim that the interests of competitors and consumers is paramount," says Spotify in a statement. "Therefore, the answer from Apple on our complaint to the European Commission is not new and is fully in line with our expectations."
"We have our complaint filed, because the actions of Apple, the competition and consumer harm and a clear violation of the law. It is clear that Apple Spotify users on iOS to see if Apple's customers and not as a Spotify customer, what is the core of the problem with Apple."
Spotify now says the process of the European Commission to wait and see. The European Commission said earlier this week seriously to the complaints of Spotify will go and have a look.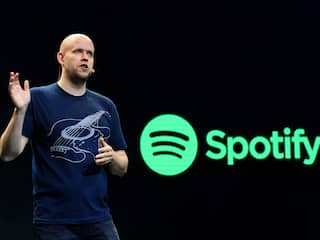 See also:
Spotify should have a complaint about rules Apple in the European Commission
Newsletter
Do you want every Saturday the main technieuws of the week in your email? Subscribe to our technieuwsbrief!