South Korea halts production of eggs after finding fipronil in poultry industry
Photo: EPA
South Korea has Tuesday the production of eggs in the country shut down, after the toxicant fipronil was found in eggs from a poultry farm near Seoul.
It is a company with eighty thousand chickens that is good for about 25,000 eggs per day, reports news agency Yonhap. It is not known how many eggs fipronil is found.
The South Korean minister of Agriculture bans poultry farms in the country provisionally to produce eggs. The companies may, after inspection, only to re-open. The three largest supermarket chains in the country have now stopped the sale of eggs.
The decision of South Korea follows after the eiercrisis in Europe, where millions of eggs fipronil was found. The eating of contaminated eggs in large quantities may present a hazard to the health.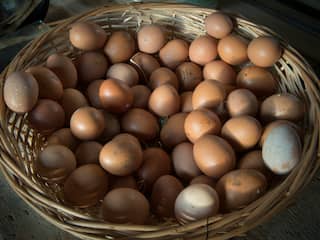 See also:
Background: What we know so far about the contaminated eggs