Sneijder leaves Orange temporarily for the last competitieduel Galatasaray
Photo: ProShots
Wesley Sneijder flies after the friendly of Orange against Morocco on Wednesday evening (1-2 win) back to Turkey. The midfielder wants to Galatasaray in the final league game to play against Konyaspor.
"The club has given me the opportunity to be here, what a fantastic gesture. Saturday play Galatasaray again an important game and I want to see it," said Sneijder in Agadir for the camera of NUsport.
The 129-fold international came last Monday, also in action at Galatasaray and signed Tuesday only at Orange. Sneijder started against Morocco on the bank and fell only after 72 minutes for Jens Toornstra.
The playmaker is expected Saturday night again by Orange, on Sunday against Ivory coast plays. If Sneijder playing time get in The Cockpit, then he comes with 130 competitions on the same level with record international Edwin van der Sar.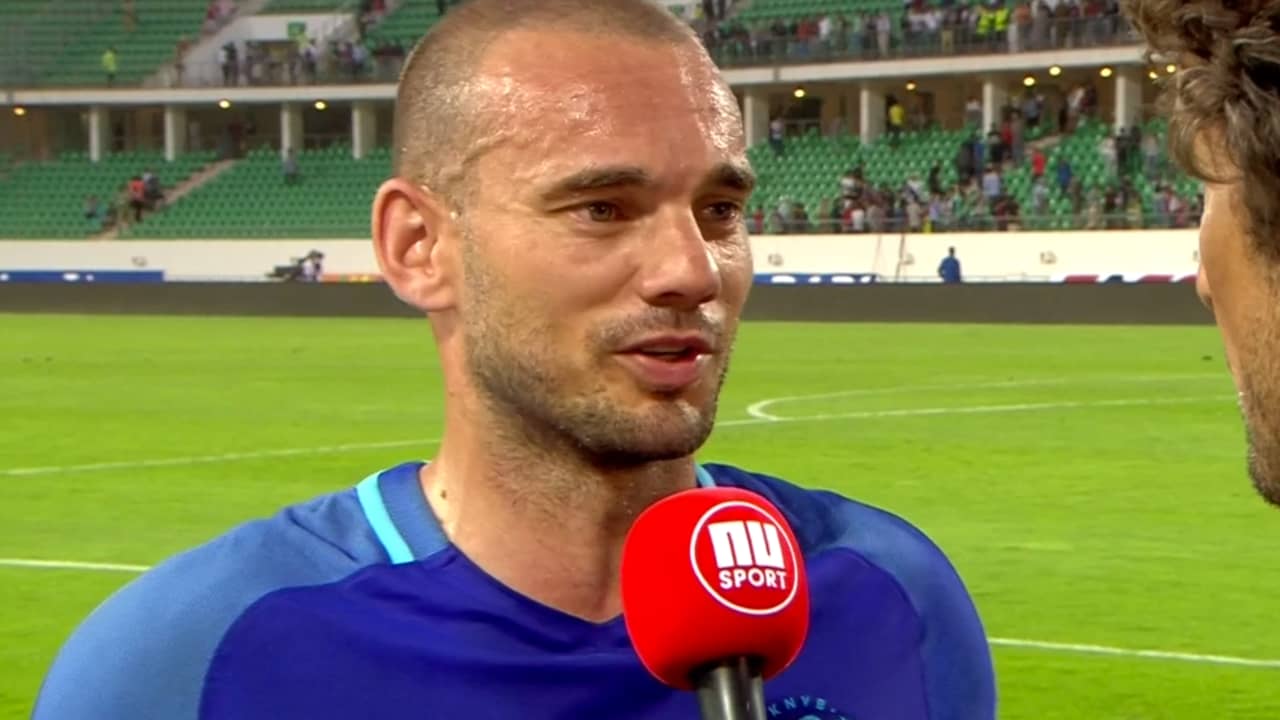 Sneijder: "We can be proud of ourselves'
Special
Next week Friday, on his 33rd birthday, Sneijder, the former goalkeeper dethrone as the most experienced international. "It would be wonderful to that record on my birthday, but that is not the only reason for these contests to play. It is anyway very nice to join this group."
Sneijder finds that the oefenzege in Morocco is a step in the right direction after a very difficult period of Orange. "This is really a boost. This was a difficult race with difficult conditions, so this gives confidence."
See also:
Dutch national team book with ten man sipped oefenzege in Morocco