Skippers still sees few verbeterpuntjes for world cup final 200 metres
Dafne Schippers placed himself Thursday with force majeure for the final of the 200 metres at the world CHAMPIONSHIPS in London, but they'll still see what verbeterpuntjes for that final battle.
"The start was a bit messy, and also the bend could be better, but then I could still like to continue", says Schippers, who her semi-final won in 22,49. The American Deajah Stevens finished 0,22 behind the Dutch titelverdedigster.
By the big lead could Schippers afford gas to take back on the last piece. "That's such a good feeling. I looked, and saw no one. Then you will not go to the end. On to the finals. We are going to a little bit of analysis, and see what we can do better. But I go especially to restore."
Over the entire field examined was Skippers the fastest, all she had to the first place in the semi-finals to share with Shaunae Miller-Uibo from the Bahamas (22,49). Côte d'ivoire Marie-Josée Ta Lou (22,50) was one hundredth slower, and walked the third time.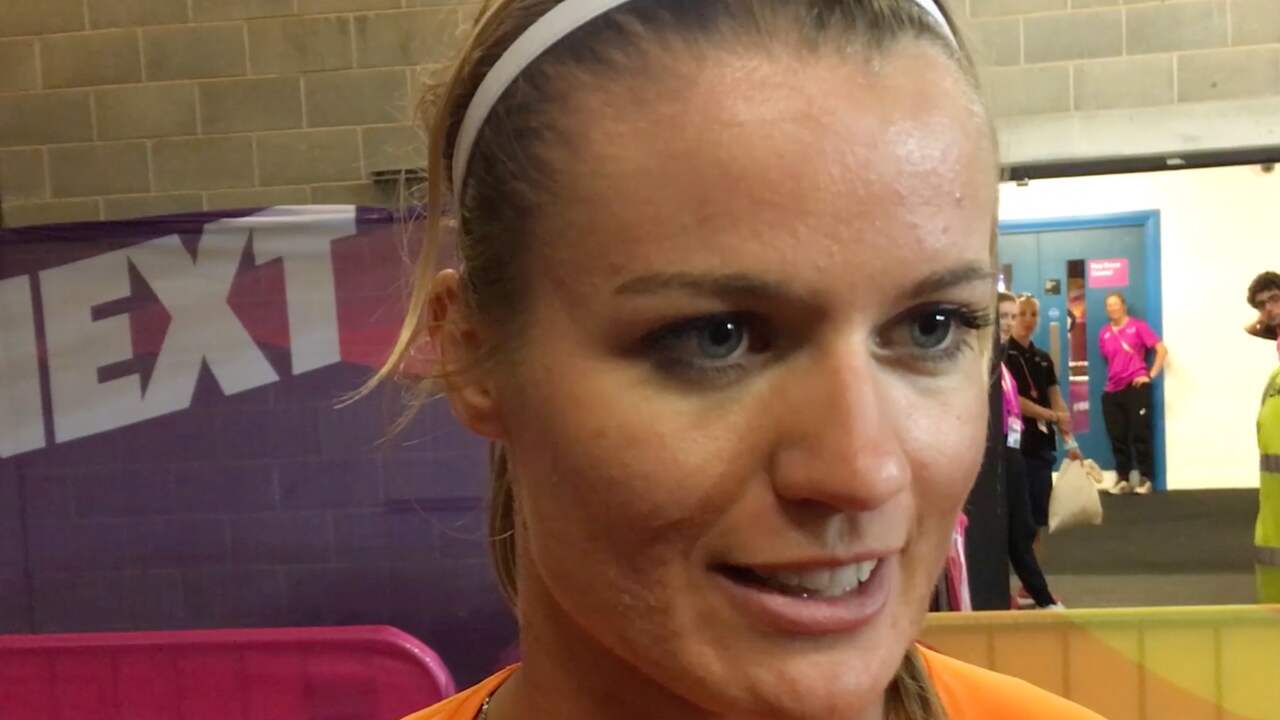 95
Skippers after placement final 200 metres: "I'm not here to lose'
Role
Ta Lou, who the silver medal in the 100 meters and Miller-Uibo and also seem to be the main competitors of Skippers Friday in the final battle, though that's mainly because the American Tori Bowie injured has cancelled and olympic champion Elaine Thompson the 200 meter shooting.
From the stage last year at the Games in Rio de Janeiro is only Skippers, but the 25-year-old Utrecht wants himself in the role of pushing.
"There are plenty of competitors about. Now you can also see other names in the top three to appear, such as Ta Lou. It is really really not easy. But so easy in the final gives a very nice feeling.'"
The final of the 200 metres begins Friday at 22.50 hours (Dutch time).
Skippers convincingly to the final 200 metres
Skippers with playful ease to the final 200 metres.
© ANP
© ANP
A disappointment for Douma. He goes right for the finish line in the 1500 meter down.
© ANP
Sifan Hassan is smiling across the finish line in her series on the 5000 metres.
© ANP
Sanne Verstegen in action at the series of the 800 metres.
© ANP
Susan Krumins puts himself easily for the finals in the 5000 meters.
© ANP
Sanne Verstegen squeezes everything out on the 800 metres.
© ANP
Share this photo via:
Back to slideshow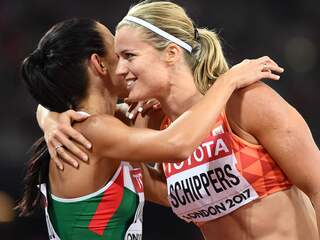 See also:
Schippers simple to the final 200 metres, Hassan further 5,000 meters