Skippers can see nothing in the change of name vegaproducten
Minister Edith Schippers of public Health does not feel anything for a ban on vleesnamen for vegetarian products.
That leaves the bewindsvrouw Wednesday to know in answer to questions of Second Mp's Helma Lodders and Erik Ziengs of the VVD.
Lodders and Ziengs asked the minister earlier this month to ban because products like vegetarian sausages and cutlets and misleading. They followed with their plea the example of the German minister of Agriculture, which last month announced such product names to prohibit.
The confusion which, according to Lodders and Ziengs arises see their partijgenote not.
Vleesnamen for vegetarian products are not, by definition, is misleading, according to the minister. It considers the existing rules for the indication of power supply is sufficient, and adds that "the cabinet is not known that consumers experience problems with a used product names in the field of meat products".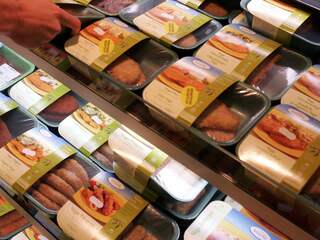 See also:
VVD calls for ban on vleesnaam for vegaproduct