'Siri on the new iPhone to activate with on/off button
Photo: Martin Hajek
Apple's voice assistant Siri on the new iPhone to activate with the on/off button on the side of the unit.
That discovered developer Guilherme Rambo. In a tweet he says evidence for such option to have been found in code that he examined. In the current iPhones is Siri to activate with the home button and "hey Siri" to say. The activitie of the assistant via speech remains probably exist.
The anniversary edition of the iPhone, which is rumored to be the iPhone X or iPhone Edition will be known, probably during an event of Apple on september 12, announced. The phone would be no home button, but a thin softwarebalk at the bottom of the screen, similar to the dock of macOS. There will also be an OLED screen in the practically rimless model.
Also, there would be two renewed versions of the iPhone 7 and 7 Plus are presented. These phones get the names iPhone 8 and 8 Plus.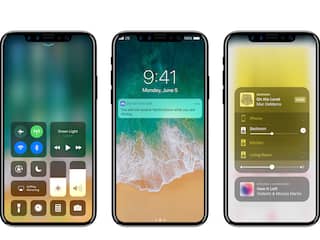 See also:
Anniversary edition iPhone: All the rumors about the new iPhone in a row