Singer George Michael (53) died

The Former Wham!-singer George Michael is on Sunday at the age of 53 died.
"It is with great sadness that I must announce that our beloved son, brother and friend, George home died during the Christmas", reports his publicist.
Michael is at home, died in the district of South Kensington in London. It is not known where Michael is exactly because it is the event of the death, but the police reports that there were no suspicious circumstances. Ambulance staff arrived at 13.42 hours (local time) at his home.
The singer was well-known songs with the band Wham! such as Last Christmas and Wake Me Up Before You Go-Go. Already at the age of eighteen he founded the band together with Andrew Ridgeley. The album Fantastic was a success, and with the albums Make It Big and The Final he took the first place in the charts. The band stayed for five years, then turned Michael to focus on his solo career.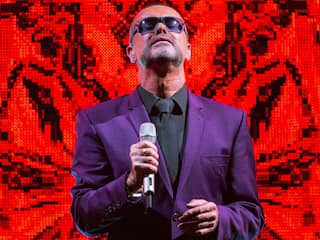 See also:
Profile: George Michael: a Successful pop artist with a turbulent personal life
Careless Whisper
The impressive Careless Whisper was the solo debut of the singer. The song he wrote together with Ridgeley, before Wham! existed. In several countries, including the Netherlands, brought the number in the first place.
His debut album was Faith, featuring the hit singles Faith and Father Figure. Michael wanted on the album controversial topics; also the songs Monkey, about drug use, and Look At Your Hands about domestic violence, led to varying responses. For Faith, he received numerous awards.
Earlier in december showed producer and songwriter Naughty Boy know that he, together with Michael on a new album. The last studio album of Michael, Solitaire, dating back to 2004.
In total, knew the singer, born as Georgios Kyriacos Panayiotou, more than 100 million albums to sell during a career of almost forty years. He won two Grammy's and knew nine times on the first place finish in the Dutch Top 40, two times with the band Wham!.
George Michael (53) died
© ANP
George Michael during a concert in Ahoy, Rotterdam in 2006.
© ANP
George Michael with Stevie Wonder in 1997.
© Getty Images
© Getty Images
© ANP
Share this photo via:
Back to slideshow