Second Chamber agrees with new aftapwet
Photo: 123RF
The Second Room has Tuesday gave its approval to a bill that increased the powers it gives to intelligence agencies AIVD and MIVD.
The 'aftapwet' makes it possible to large-scale and unfocused web traffic to collect and search.
During a debate on the proposal revealed last week that a large Kamermeerderheid the proposal is based, was already there from the opposition a lot of criticism on the privacygevolgen of the aftapwet.
Also the Council of State, Authority, Personal data and Council for the administration of Justice found that the supervision of the use of the powers in the proposal is insufficiently regulated, and that collected data can be stored.
Ultimately voted for the VVD, PvdA, PVV, CDA, ChristenUnie and 50Plus, all for the proposal.
Rejected
D66 and GroenLinks were dozens of amendments to the bill to fit, but which were almost all rejected.
Be called by a majority of the Room the cabinet to provide additional budget for the supervisors TIB and CTIVD, in advance and in arrears the bet of the aftapbevoegdheid keep an eye on.
If the First own parliament just as voices as their colleagues in the Second Chamber, the law is a majority. Presumably, the aftapwet in the coming months on the agenda of the Senate.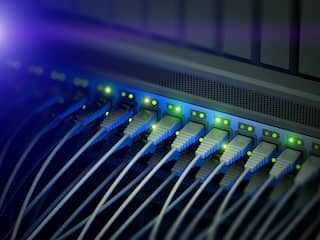 See also:
Podcast: What the new aftapwet means for you