Search for survivors hotel Italy goes through
Photo: CNSAS
The search for possible survivors in a hotel in Italy that was buried under the snow as a result of an avalanche continues today. Also in the night from Thursday to Friday was also searched. More than 24 hours after the disaster are the two bodies recovered, dozens are still missing.
"There is always hope. Without hope, would the rescuers not all give what they can," said the head of the rescue operation. The team will "do everything possible in the night". It is feared that many of the people in the hotel, the avalanche not have survived.
According to local authorities, there were approximately thirty people, including two children, in the hotel at the time of the avalanche. The only two survivors were outside the hotel when the avalanche, the hotel became.
Persistent snowfall in the region makes the work difficult. Also, there is still the possibility of aftershocks. "It is a very tricky rescue operation."
The hotel is almost completely destroyed. Some of the towers ' gables and windows were the only visible parts of the building after the avalanche. "It is an unprecedented tragedy", the Italian minister of Health to know.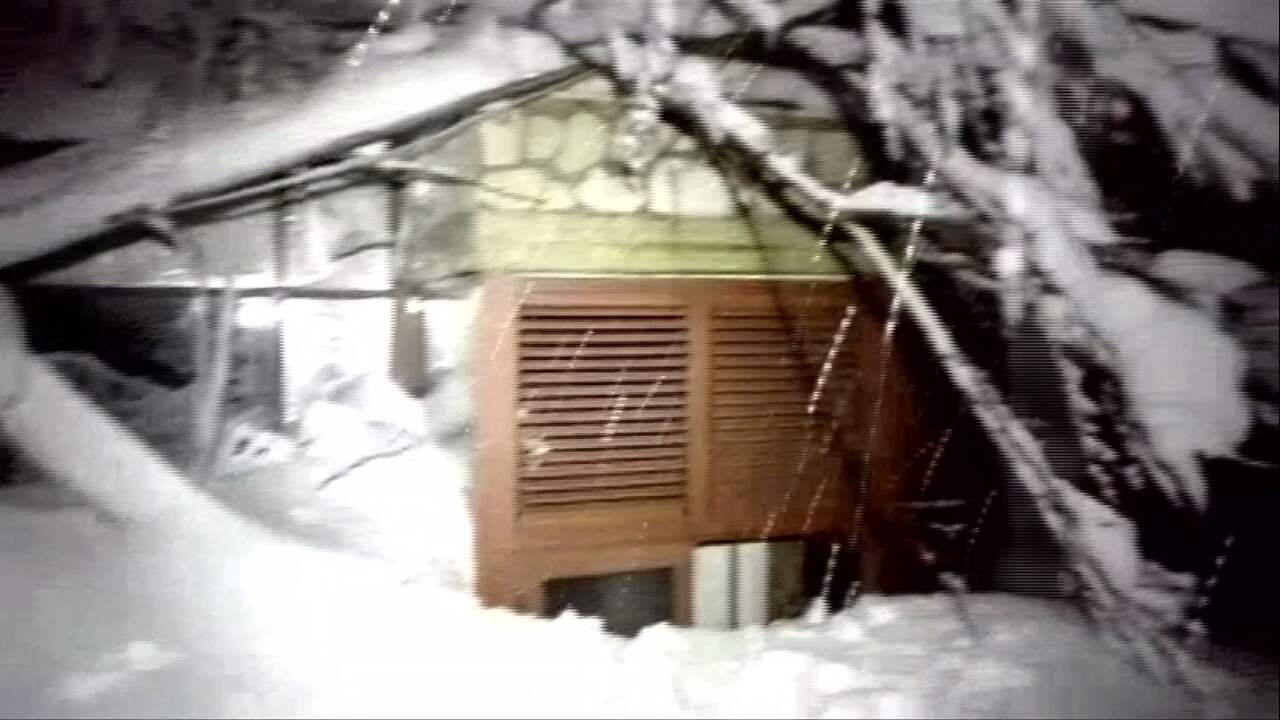 Two people rescued from avalanche-hit hotel Italy
Earthquakes
Central Italy was Wednesday within an hour rocked by multiple earthquakes with a strength of above 5. In the village of Castel Castagna, in the eastern province of Teramo, was dead. The victim's body was found under the rubble of a collapsed building.
Some places are secluded from the outside world. Thousands of households have no electricity.
Hotel in Italy-buried by avalanche
A hotel in the Italian mountains is Wednesday night hit by an avalanche.
© Vigili del Fuoco
The lobby of the Hotel Rigopiano is buried under the snow and rubble.
© Hollandse Hoogte
The snow is high and reaches the windows of the building.
© Hollandse Hoogte
Using helicopters to rescue personnel reach the hotel.
© Vigili del Fuoco
Rescue workers dig themselves a way through the snow.
© CNSAS
A car of the Italian Protezione Civile is covered with snow.
© AFP
Rescue workers driving through metre-high snow to the hotel.
© Polizia di Stato
The hit hotel is located in the place in Farindola, in the province of Pescara.
© ANP
A man is by the Italian police, to the outside helped.
© ANP
Two cars are upside down by the sudden avalanche of Wednesday night.
© CNSAS
A rescue worker going to the snow-buried hotel.
© CNSAS
On this photo it is easy to see that the hotel is in inhospitable area.
© CNSAS
Share this photo via:
Back to slideshow