Sea Shepherd photograph a Japanese ship with a dead whale on the deck
Environmental organization Sea Shepherd claims a Japanese vessel to have seen a dead whale on the deck.
This would be in conflict with international law.
According to Sea Shepherd tried the crew of the Nisshin Maru minke whales to cover it with a tarp, then a helicopter, the ship was approaching. The ship sailed in the Australian Walvisreservaat, an area in which whales and dolphins as protected species are considered.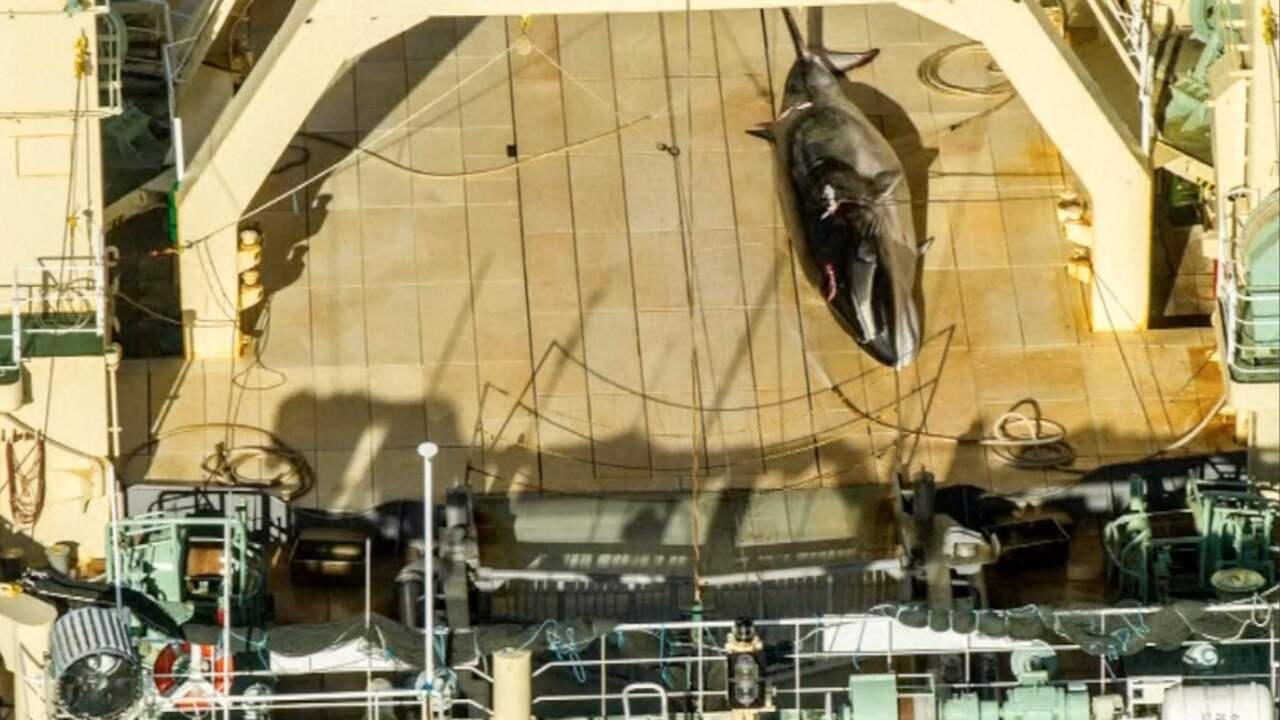 Environmental organization caught Japanese ship with a dead whale on board
The act
The crew was "caught red-handed," said Adam Meyerson, captain of the Ocean Warrior of the Sea Shepherd. The photos that the organization made would be the first evidence that Japan continues to kill whales, despite the International Court of justice, this 2014 banned.
Japanese authorities say be aware of the images that the Sea Shepherd of the incident managed to create, but remember still of comments.
Whaling Australian walvisreservaat
The Sea Shepherd has on his website pictures released a Japanese ship in Australian waters, a whale would have been killed.
© Sea Shepherd
The photos show how the whale on the deck of the ship.
© Sea Shepherd
The carcass of the whale, covered with a blue tarp.
© Sea Shepherd
Share this photo via:
Back to slideshow