Schiphol cancel 90 flights due to storm
About ninety flights from Schiphol airport on Thursday was cancelled due to the storm. That left a spokeswoman for the airport to know. The delays fall, according to her, Thursday morning.
Schiphol airport warned earlier for inconvenience caused as a result of the expected storm. According to the KNMI draws Thursday afternoon a storm with very heavy gusts of wind across the country.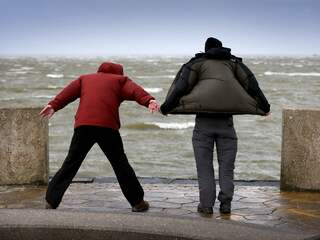 See also:
Westerstorm expected from Thursday