Ice skating
Schaatsbond makes still extra money in budget
Schaatsbond KNSB has still some extra money freed up in the budget for the upcoming season. The premiepot is light completed and the licentiegeld that sales teams need to pay is halved.
The KNSB does an ultimate attempt to have the three unhappy parties in the langebaanschaatsen to spawn. The regions, the teams and the athletes expressed last week criticised the austerity policies of the KSNB, that about the year recordverlies of about 3 million euro was suffering.
They want the bond itself even deeper into the costs and cut the financial pain and also to better distribute. The board of directors of the bond is partially met. The premiepot for the top skaters for the upcoming season of 600,000 euros and will be increased to 770,000 euro. Last year, the prize money is still at 1.1 million euros.
The regions can count on an additional amount of 100,000 euros to the consequences of the broad spending cuts by the bond to catch. The annual licentiegeld for the commercial schaatsteams has the KNSB half of a ton to 50.000 euro.
With these financial adjustments in hopes it criticized directors of the schaatsbond that the council of members Saturday in Utrecht the final budget for the current financial year (to mid 2017) will approve.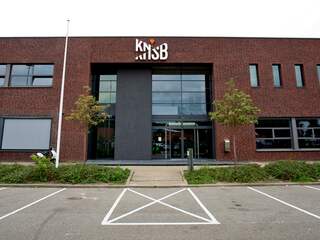 See also:
Skaters and teams set budget KNSB discussion
Fledderus
According to general manager Theo Fledderus will be an alternative budget, which by the three resisting parties is drawn up, not in order to get the. "There are procedures for. For example, We have seen nothing yet. So that is not possible", he showed Thursday in Utrecht know.
The KNSB has over the past financial year a loss of eur 2.7 million. The year came before the schaatsbond 9 tonnes deficit. "There is significantly less money from sponsors and grants", explained Fledderus.
"With the reduction of the budget of 16.5 million to 12 million we have in the last two years a giant step has been made. As bond we have with 30 percent less staff further. That hurts, but the KNSB can the cuts do not only bear. The other three parties to feel that pain also, but that we have now but still a bit can alleviate it."
Fledderus said not to expect it before the meeting to an agreement with the three unhappy parties. "Then the council of members Saturday, but decide. There is a preliminary budget, so there is a rejection, we will simply continue, though it will have crooked toes."
"A 'no' from the council of members, I will not as a motion of distrust consider. If they give me away, continues the discussion of the same. We must continue together, with less money. There must we look."