Samsung unveils new tablets Galaxy Tab S3 and Galaxy Book
Photo: Samsung
Techgigant Samsung has two new tablets, announced the Galaxy Tab S3 and the hybrid Galaxy Book.
That the company did on techbeurs Mobile World Congress in Barcelona.
The Galaxy S3 is the successor of the Tab S2. The new Android tablet is equipped with a Snapdragon 820 processor and a screen of 9.6 inches.
The tablet is a new, larger version of the S-Pen stylus included as standard. With a button on the pen is possible to use different functions to call, and to from the unlock screen directly to make a note.
On the side of the Tab S3 is a connection for a physical keyboard, which the tablet can be purchased. On this accessory – a new version of the keyboard with the previous Galaxy Tab Pro S – are the function keys at the top are removed to allow more space for the regular buttons.
In the tablet has four speakers, the recently launched by Samsung acquired Harman.
According to Samsung, the Tab S3 video with a HDR color range to play. In addition, the company is the gaming app of the Galaxy S7 to offer on the new tablet, so games with special settings can be started.
The Tab S3 will be on show from 31 march to be sold in the Netherlands for 679 euro. The price of the keyboard is still not known.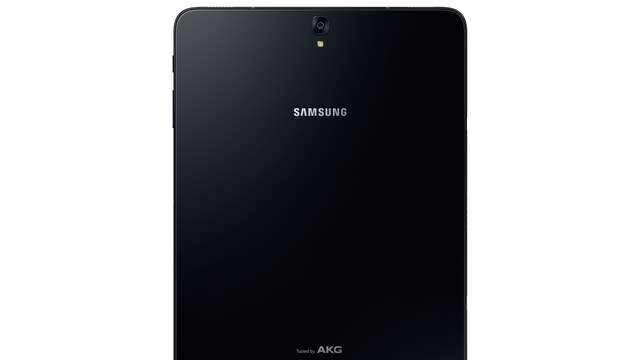 Galaxy Book
The Galaxy Book is a hybrid tablet similar to, for example, the Microsoft Surface, as a laptop and tablet can be used. A removable keyboard, which standard is provided as a standard function. On the new Samsung tablet is Windows 10 installed.
Samsung wants the Galaxy Book with a 10.6 inch screen and 12 inch screen sell. The smaller model is a instapvariant with Intel Core M3 processor, TFT display and a single USB C port. The larger version has a Core i5 processor, AMOLED screen, and two USB C ports.
Also with the hybrid tablet, Samsung has its S-Pen for free. The device can be set by using the keyboard in different positions. As can be typed, and signed.
The device also allows Samsung Flow installed, software that allows notifications and files between Galaxy phones, and Windows 10 can be synchronised.
The Galaxy Book will temporarily not sold in the Netherlands. A spokesperson for Samsung could not tell whether or not he later in the Benelux will be offered. A foreign sales price is not yet disclosed.
Note 7
The presentation was the first Samsung event since the Galaxy Note 7 had burn problems. The event was opened with a short video, in which the company ensures new smartphones carefully testing in the field of safety.
At the beginning of the presentation climbed a protester from Greenpeace to the stage. He was, however, removed before his protest could begin.
Read all the news about Mobile World Congress in our dossier