in the vicinity

Video
Choice-interference in the focus, as Trump gets ready for the Putin summit
Insight of Michael Walzer, the former Green Beret commander and a former senior Anti-terrorism adviser to Vice President Cheney.
The Federal indictment accused on Friday of the 12 Russian secret service agent, Hacker-Democratic and state election computers in 2016, shifts the subject of the Russian interference in the presidential elections, the higher on the agenda for the two Nations to President Donald Trump, the summit meeting with Russian President Vladimir Putin in Helsinki.
President Trump said he would address the Problem, although it is unclear how much he will prioritize the comparison with other things, such as the search for Mr. Putin's help in Syria and other hot spots.
Last week, Special Counsel Robert Mueller, the indictment was released, the President dismissed the Russia-probe as a "manipulated" witch hunt." He later said that he had the meeting with the Russian President Vladimir Putin would be the easiest of a series of overseas meetings in the past week, with the European allies and NATO officials.
At a press conference Thursday, he told reporters that when he meets with Mr. Putin, he would go to "ask your favorite question about the interference," to say that "he can deny it."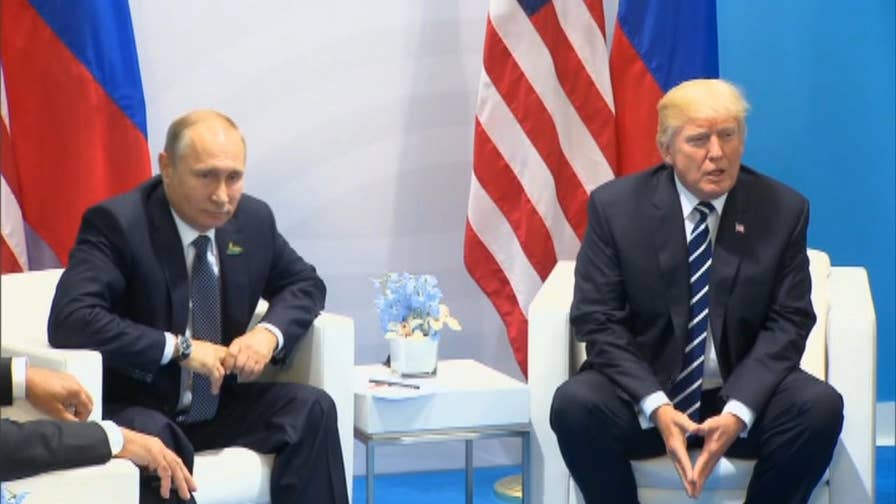 "It's one of those things," he continued. "All I can say is, 'Have you? and 'Don' T do it again.' All I can do is say it."
But the charge of Mr. Trump food challenge Mr Putin's denials of Russian attempts to influence the election, could give.
A dozen Russian intelligence officers are referred to in the certificate and is charged with hacking into the Democratic National Committee and the Democratic presidential candidates Hillary Clinton, the campaign to start in March 2016. The Russian agents received login data and uses it to secretly in the activity of "dozens" of Democratic campaigns and party officials, the indictment said.
This story continues in the Wall Street Journal.