'Russia wants MH17-help researchers to decipher radar data'
Russia is willing to have the Dutch committee of inquiry into the disaster with flight MH17 to assist with the deciphering of the radar data. The netherlands already has the authentic radarmateriaal received but there is little, according to the Russian agency for air transport, in a statement.
The declaration is Saturday, issued to Russia Today, a Russian television network. The information provided refers to the actual luchtverkeerssituatie at the time that the tragedy with the flight of Malaysia Airlines took place.
The Boeing 777 was on July 17, 2014 over Eastern Ukraine with a BUK-luchtdoelraket down. All 298 passengers, including 193 Dutch citizens, were killed.
Since the Dutch have difficulty getting the data to decipher, Moscow has now offered help. The Russian radar data differ from the standard information that is usually to be used and the agency is in the data for the Dutch to decode, so reports Russia Today.
According to the agency, the Dutch commission three months done, only to find that the supplied material cannot decipher.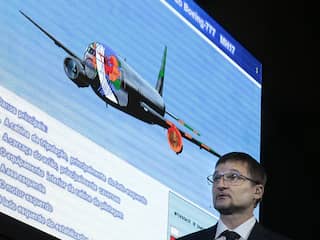 See also:
Russian radar images MH17 'unreadable'
Report MH17: the final conclusions about the crash