Russia, Turkey and Iran are going to work together more closely in Syria
Photo: AFP
Just a day after the murder of the Russian ambassador in Ankara, Russia, Turkey and Iran agreed to cooperate more closely in the war in Syria.
The three countries are willing to work on a peace agreement between the Syrian government and the opposition.
That said the Russian minister of Foreign Affairs Sergey Lavrov on Tuesday in Moscow after talks with his Turkish colleague Mevlüt Cavusoglu and Iranian colleague Mohammad Javad Zarifs. According to Lavrov, this was a resignation of the Syrian president Assad is not a priority.
Also the Russian minister of Defence Sergey Sjoigoe came Tuesday, along with his colleagues from Turkey and Iran. About the murder of ambassador Andrei Karlov said Sjoigoe: "We understand that such actions go against our fight against international terrorism. But I say to the right that we fight this battle will not give up."
Agent
The diplomat was Monday shot dead by a Turkish policeman in citizen during the opening of an exhibition in the Turkish capital. The agent would be against russia's military intervention in Syria.
Tuesday was the body of the ambassador after a ceremonial meeting at the airport of Ankara flew to Russia. At the airport of Moscow were Lavrov and Cavusoglu, the special flight to wait.
Russian president Vladimir Putin after the terrorist attacks in Ankara and Berlin commissioned the security of diplomatic missions in Russia and the Russian missions abroad.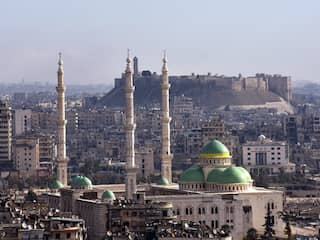 See also:
What happens with the Syrian uprising now Aleppo seems to have fallen