RTL is surprised at the statements of John de Mol in Pauw that the mediamagnaat dropped that he The Voice of Holland to SBS 6 and want to get. The program is already ten years to see it in RTL.
"We are very surprised that we now are faced with legal wrangling while we are still very good contractual arrangements", said a spokesman of RTL against the AD.
"The success of The Voice is very important to us, but also not unimportant for mr. Mole. The Voice has its company internationally even further put on the map, and that certainly has contributed to the sale (to the British ITV, red.). So this feels like a very strange revolution."
The Mole has a team of 44 lawyers to the acquisition of The Voice of Holland by Talpa TV show. "If you are 44 lawyers need to make your point, it is perhaps better to rely on the arrangements that there are."
The inclusion of The Voice of Holland to SBS 6 would for RTL a heavy blow mean. The transmitter also has programs such as The Voice Kids and The Voice of Senior management, while The Mol earlier for the successful It Takes 2 eliminated at the RTL.
44
John de Mol about plan to own news to start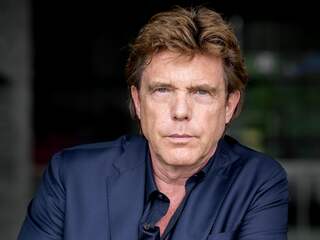 See also:
John de Mol wants The Voice to SBS to pick up and begin its own news app