Athletics
Roskam understands leavers of atletiektoppers for EK indoor
The Dutch atletiekploeg travel next week to the european CHAMPIONSHIPS indoor in Belgrade without the heads Dafne Schippers, Sifan Hassan and Anouk Vetter. Technical director Ad Roskam of the Atletiekunie has peace of mind.
"Athletics is a ruthless sport where not annually on all of the major tournaments can peaks. Then it is wise to make choices," said Roskam Wednesday at the team presentation.
Body and mind need to recover, says the technical director. "Then you have the occasional championship skip, especially if you have ten years or more want to join in this sport", says Roskam, whose squad for the european CHAMPIONSHIPS from thirteen athletes: five men and eight women. "This group is fit and hungry."
Due to the absence of Skippers, Hassan, Fatter and also Churandy Martina are medals on the title in Belgrade no certainty.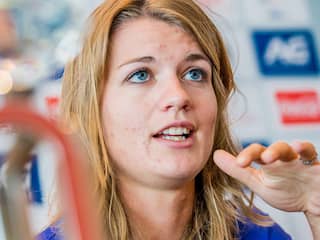 See also:
Dafne Schippers prefers training over participation in european CHAMPIONSHIPS indoor
Thijmen Kupers and Maureen Koster are on paper now, the candidates for a podium place. Kupers won two years ago at the european CHAMPIONSHIPS in Prague, bronze in the 800 metres and Sexton grabbed the same colour medals at their home race in the 3000 metres.
"I can be in Belgrade fight for the medals," says Koster (24). "The British Laura Muir is normally large, but I already have a raceplan. I know which way I should walk to that medal. That is popping on the last 1000 meters."
Visser
Nadine Visser with 7,98 in the 60 meter hurdles high on the European rankings. The Dutch champion if in Belgrade the vacant place of Vetter in the pentathlon to take, but scheenbeenklachten have made her decide to focus on the hurdles.
Nadine Broersen won in 2014 the world title at the pentathlon, but lost after two difficult seasons with lots of injuries, confidence and fun in the pentathlon and decathlon will be lost.
She is, thanks to the different approach of her new coach Pelle Rietveld, on the way back. "I see the EK mainly as a transit point, where I maybe can surprise," says the 26-year-old Broersen.
The EK find from 3 to 5 march in the Serbian capital of Belgrade.
The full selection
Men: Liemarvin Bonevacia (400m), Terrence Agard (400 metres), Tony van Diepen (400 metres), Thijmen Kupers (800 metres) and Richard Douma (1500 metres)
Women: Into the White (400 meters), Madiea Ghafoor (400 metres), Sanne Verstegen (800 metres), Maureen Koster (3000 meters), Nadine Visser (60 meter hurdles),,, Bakery (60 meter hurdles), Nadine Broersen (decathlon), Melissa Boekelman (shot put).