Rome is considering a no-go zone around the Coliseum after vandalism
Photo: 123RF
Rome is considering a no-go zone around the Colosseum after several incidents this week.
Monday morning, tried two Brazilian tourists on a port to climb to the Coliseum to come in. They lost their balance and fell four metres down. One of them broke here hip, the other remained unharmed.
Later on Monday there was also graffiti sprayed on the pillars of the tourist attraction. The words "Balto" and "Morte" (Death) were sprayed on the wall, reports The Telegraph. The police is still investigating whether the two Brazilian men also have to deal with the graffiti. The graffiti is Tuesday removed.
The toezichter of the Colosseum and the Roman Forum are considering after these events a zone of 15 metres from the historic building to create, which is closed by chains. The Coliseum is afraid that the vandalism on other people ideas.
At present there is night there is no supervision held at the Coliseum. The building is one of the seven new wonders of the world. Visit annually about five million tourists and the Colosseum. It is the largest Roman amphitheatre in the world and was once the stage for the famous gladiator fights.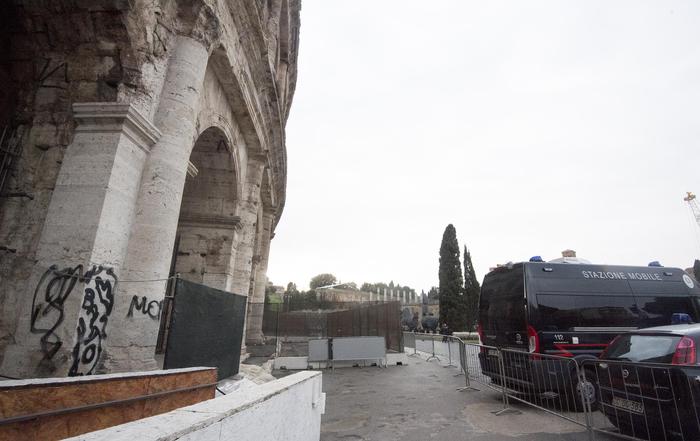 #Colosseo, intrusioni e scritte: nuovo sistema di allarme anti-vandali https://t.co/jQkRLKGHDg
Avatar


Author
Agenzia_Ansa
Time of placing
17:02 – 16 January 2017