RIVM expects mazelenuitbraak not in the Netherlands
The national Institute for public Health and the Environment (RIVM) expects the measles not an outbreak in the Netherlands after reports in Romania, Italy and Belgium.
The GOVERNMENT confirms to NU.nl in the wake of an article in Trouw, but to be alert. In the newspaper tells Hans van Vliet, producer of the Rijksvaccinatieprogramma, that most Dutch people are well protected.
"Some 95 percent against measles vaccinated. The other five percent has the disease is probably recently had, so there was no risk of contamination", says Van Vliet.
In Essen, germany, died in late may, a 37-year-old woman to the infectious disease. Germany knows as well as the Netherlands, a vaccination programme for measles. With the arrival of many migrants to Germany, the chance of being infected with the disease has grown. Of the migrants, relatively few are vaccinated.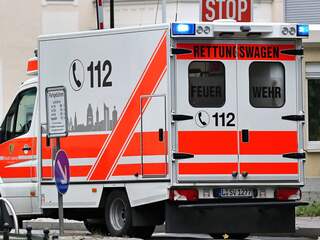 See also:
German woman (37) died of measles
Warn
In the Netherlands this year, two cases of measles reported. Between may 2013 and march 2014, there was a large mazelenuitbraak. At the time, were 2.640 reported cases, 182 children were hospitalized and one person died.
The world health organization warned earlier that the measles in Europe to gain ground. In January were in Europe more than five hundred cases of disease are counted. The largest outbreaks were in Italy and Romania. The measles virus affects mostly children. It settles in the respiratory tract and is caused red spots on the skin.