Every week speaks NU.nl a former participant Who is the Mole? about the new season and the episode from the night before. Old Mol, Klaas van Kruistum kicks off.
Note: this article contains spoilers for the first episode.
In the episode of Saturday, by over 2.9 million people was looking at, was to see that all of the candidates went to the second episode because there in the group of exemptions were earned by Evelien de Bruijn, Merel Westrik, Nikkie de Jager and Evi Hanssen. One of them had the test as a worst-made and had no exemption so home should be.
What did you think of the episode?
Klaas van Kruistum, which in 2016 was unmasked as the Mole: "After the first episode of last year, when candidates gradually out that they are in different countries, I thought: how are you over it? But according to me, that is, in a very natural way, he did it. The pace of the episode was good and I liked the fact that they with each other started. That's how they learn to know each other better. That's better for team morale and then there is also a fairer chance for the Mole to discover. I want Rik of the Westelaken, who for the first time, was present, also a compliment. He did it very well and natural."
Who is playing a false game?
"It is very difficult to get that now, have to say. In the first two assignments, where crates from the water were taken and where the group had rondfietsen and envelopes had to collect, fell for the Mole, not much to pick up. You can all the strategies to choose which you want. What the Mole could do is build confidence. Robèrt made at the first command, immediately there is a separation in the candidates. If you're really doordenkt you might think: who has a plan."
"I also think that Jamie has a bit of the behavior that Jan Versteegh (the Mole last year, red.) showed. Very, very take the initiative, very fanatical. We now know that you else can explain. Further, it is Sarah interesting. We have had her not yet seen a lot."
See also:
Who is the Mole? 2019: These are the candidates
Who is there to be honest?
"Rick Paul immediately went a verbondje with Nielson. This he did in a rather open way, but that can also be a very good strategy. Nikkie is also very open. She tells how she is enjoying it. Robèrt I keep a close eye on. People suspect him not so fast, but he leads a company and has a lot of knowledge of human nature. He has a lot in his mars. Nielson is, I think, because he's very strategic plays. But actually, is it even coffee grounds all look."
What caught you the most?
"A few things. The first is that Evi is a tad on the fool around is. That may be because they look very vigorously, or because they are not aware of errors on the make. Continue to Jamie, a very clear picture of himself: I am the sporty, fanatical candidate. It may well be that he is that, but it can also be fake."
Who's going to be there in the next episode?
"I hope not, but I think that Nikkie a chance. Or maybe Rick Paul. I'm actually still in the phase that I have no idea."
Who is the Mole?
"If I now someone must choose, I go for Sarah."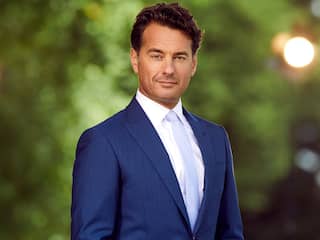 See also:
Rik van de Westelaken: 'By WIDM want people with me on the photo