Restart Belgian reactor Tihange again postponed
Again delay for the restart of the Belgian nuclear reactors Tihange 1. The repair work on a building in the non-nuclear part of the central take longer than planned, Thursday, to read on the website of the operator Engie Electrabel.
The reactor was in september, shut down after the damage to the building where additional auxiliary pumps. Tihange 1 was when after big maintenance about a month in business. The duration of the repairs is apparently difficult to plan, because the reboot was earlier planned for november, late december and mid-February. That is now 28 February.
The netherlands and other neighbouring countries are worried about the safety in the two Belgian nuclear power plants, in a total of seven reactors count. Tihange is located about 50 km southwest of Maastricht.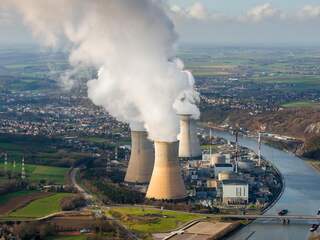 See also:
Restart nuclear reactor Tihange again postponed