Rescue helicopter with six people on board crashes in Central Italy
A rescue helicopter has crashed in the mountains of Central Italy. On board would be six people.
According to the Italian public broadcaster RAI would be the helicopter just an injured skier have picked up in a ski resort at Campo Felice.
About the wounded or dead is still nothing known. The unit would be at the place Lucoli from a height of 600 metres have had to come down. Was the crash caused by poor visibility.
The helicopter flew over the area where last week a hotel buried by an avalanche. The helicopter was not involved in the rescue operation.
The infographic is not available with your current settings. Click here to change it.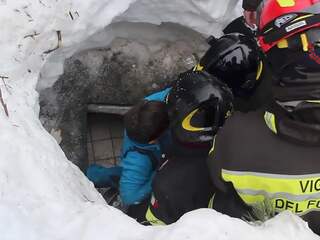 See also:
Again bodies recovered in under snow-buried hotel Italy