Request for referendum on 'aftapwet' to last phase
Photo: 123RF
The request for an advisory referendum to keep the 'aftapwet' goes through to the final stage, after which it becomes clear whether the referendum will actually take place.
Reports that the supreme committee for elections, that the last two weeks has looked at the validity of the more than ten thousand signatures that were already collected for the referendum.
The request for a referendum on the 'aftapwet' is an initiative of a group of students from Amsterdam. They knew the first phase of the application, where at least ten thousand signatures collected must be successfully completed.
In total, there were 19.266 signed requests have been submitted, from which, on the basis of a sample of the largest portion as valid is evaluated.
The initiators for the last phase of six weeks, from 4 september to 16 October. In that period they have over 300,000 signatures to gather. If the group succeeds then there will be an advisory referendum on the law in question. It comes to the Law on the intelligence and security services, often the 'aftapwet'.
This is inter alia laid down that both the AIVD and the MIVD, large-scale internet traffic may collect, for example, in the detection of terrorists. According to privacyvoorvechters the powers too far, because the data of onschuldigde citizens may be collected and stored. The law is already by the Second and First Chamber.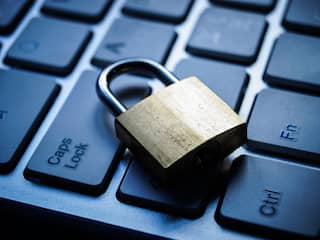 See also:
What is actually in the new aftapwet?
​