close

Video
North Carolina citizens picking up the pieces after Florence
Jonathan Serrie reports from Wrightsville Beach, North Carolina.
Headlines proclaim rising waters have left Wilmington, North Carolina, "cut-off" from the rest of the world. While largely true, my crew and I managed to find a roundabout way of driving back to our home base in Atlanta.
Producer Chip Bell, photographer Cappy Cochran and I already had almost a week at Wrightsville Beach. Reporting Live from outside our vacation rental apartment, we experienced the heavy winds of Hurricane Florence eye wall, marveled at the eerie silence of the eye of the storm and then got battered by the eye wall.
Despite the fact that in the direct path of the storm, Wilmington Beach was spared much of the damage and flooding experienced by other North Carolina communities.
After the completion of the early morning reporting shift on Sunday, it was time to go home.
But we have not much farther than Wilmington for water blocked our route.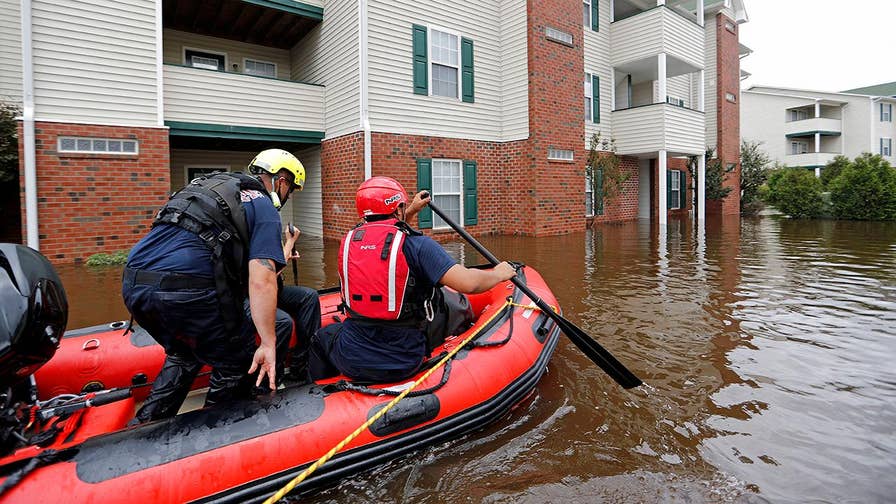 Our smartphone apps, which rely on motorists to report traffic obstructions, were not used because there are so few people on the roads to report anything.
I clicked on "block" on my app, so it would stop routing other drivers in the water.
And then we turned around and headed to Wilmington, where a large part of Fox News colleagues who were working at the Hotel, Ballast downtown.
There was water in the street-front. But on the inside, hard-working staff of the hotel were keeping the property operational with a hot meal and a warm hospitality.
Cappy, Chip and I began planning an alternative exit route through Myrtle Beach.
Bill Hemmer, who had anchored his show from Wilmington during the storm, told us that he had tried the route earlier in the day, only in the flooding.
It was already late, so we decided to revisit our exit strategy after a good night's sleep.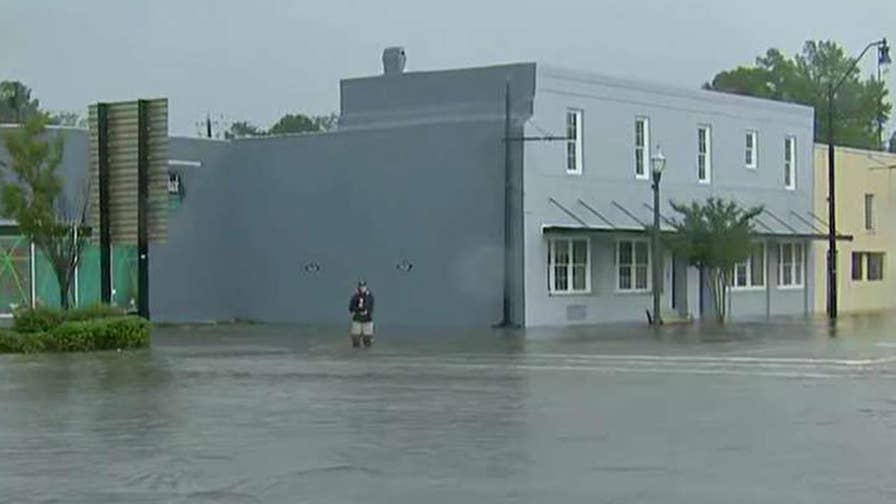 Hotel Ballast was at full occupancy. But Miami-based photographer Chris Pontius, who was working an early shift the next day, was kind enough to lend his room at the nearby Country Inn & Suites.
It had also remained operational during the storm. A man at the reception explained the household had to stay in the hotel, so that they can remain with clean linen and towels and breakfast during the hurricane and its aftermath.
"We are in the hotel business," he explained. "We are open 365 days a year. And if people need a comfortable place to stay during the hurricane, we are going to deliver."
In my 31 years of covering hurricanes and tropical storms, I have the impression that the hotels, restaurants and other businesses that either remain open during disasters or reopen quickly afterward to serve the first responders and the general public during the recovery.
Fox News and several other networks had contracted with an emergency fuel company park a large tanker in the center of Wilmington for us to refuel our vehicles. Chip and Cappy topped off the tanks of our Suvs, and then filled three external tanks strapped to the top of Cappy's Suburban, which now looked more like a vehicle from a Mad Max movie.
Monday morning, Fox News producer Lissa Kaplan forwarded me the directions that she had received from a Wilmington City official. It was a bit complicated and winding route that state troopers and utility crews were used to bring personnel and equipment from Raleigh to Wilmington. But Kaplan suggested as we followed the instructions backwards, it would be for us as far as Raleigh, and from there we could head to Atlanta.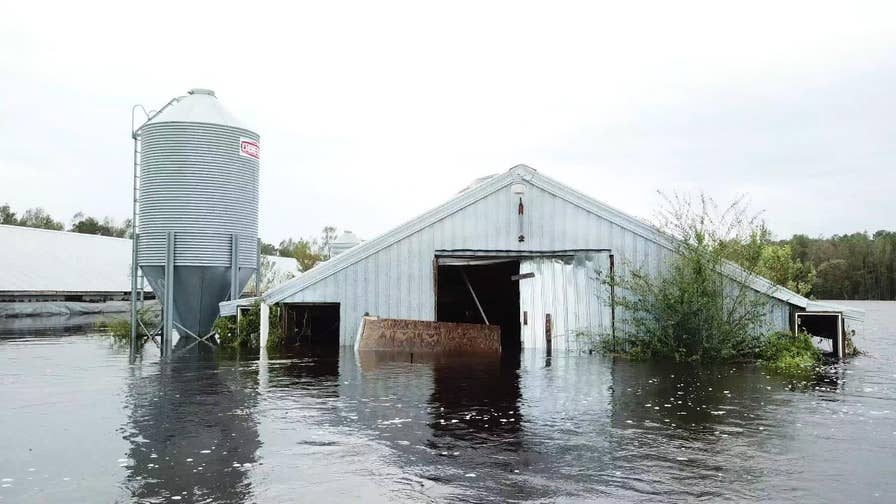 While driving with Cappy and the Chip in the Mad Max caravan, I received e-mails from a number of colleagues say: "We are all rooting for you!"
Other teams eager to return home, or deploying the latest news in other parts of the state, would base their travel plans on our success or failure. So, if Chip reed, I took a detailed note of the route:
"Fallen tree blocking the right lane near mile marker 102 on USA. 17 North."
"All the obstacles and traffic jams around gas stations, and supermarkets) only for the right lane. So, keep left."
We were surprised, we walked in, no standing water along the route, which weaved through Jacksonville, Beulaville, and Goldsboro. However, a construction crew directed one-lane traffic along a crumbling section of Highway 111 that had washed out just outside of Goldsboro.
As we reached the outskirts of Raleigh, things started to return to normal. No long lines at the gas stations. No fallen trees along the side of the road.
We drove into town and enjoyed a late lunch of chicken and waffles. It was our first sit-down restaurant meal since the storm, and something you come to appreciate after a prolonged power failure.
As I write this article from the passenger seat of the Chip rental SUV, we can negotiate about the way a traffic jam on I-85 South.
Fortunately, the problem has nothing to do with floods, but a construction site that was there long before the storm, and will be long after. Once we have this, it should be a straight-shot back to Atlanta.
Other colleagues are now emailing me that they also have gotten out of Wilmington safely with the use of our route.
I'm happy for them. I'm happy for us.
But more importantly, I am grateful for all the trucks, police and other service providers, we saw driving in the opposite direction along the route. For those who have been affected by this terrible storm, help is on the way.
Jonathan Serrie joined Fox News Channel (FNC) in April 1999 and currently serves as a correspondent based in the Atlanta bureau.