A photo of Wendy Karina Martinez. The police said Martinez, an avid runner, who was killed in a residential area in the capital of the nation after recently getting engaged, it was likely a random target.
(Martinez family via AP)
A recently engaged runner who was brutally stabbed to death last week will be buried in the dress she had to wear at her wedding in two months, her mother said.
"When I saw my daughter … off to try her dress, I had never thought that she was buying the dress for her funeral," Cora Martinez told WRC-TV.
Martinez was stabbed six times in the head and neck, and once in the back Tuesday during running in the neighborhood of her apartment in a residential district in Washington, D. C. the Police said they stumbled into a takeout restaurant, where customers tried to save her life. She died in a hospital.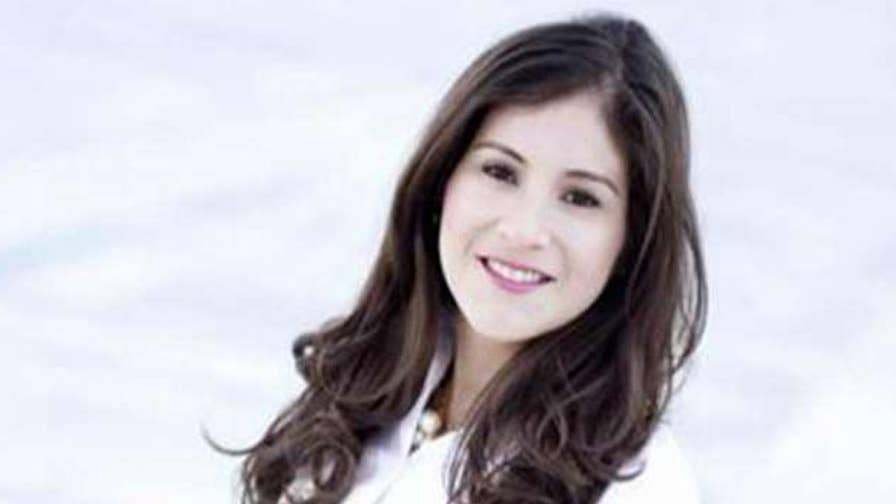 "They understood that they had to fight and she stood up and she walked in this restaurant and she asked for help, so that makes us so proud she had the energy, the strength and the courage to fight," her mother told WRC-TV.
The police have charged Anthony Marquell Crawford, 23, with first-degree murder in her death.
Crawford contacted detectives the following day and said officers were accusing him of stabbing a "little girl", according to the records, WTOP-FM reported. Officers had not mentioned that the dead, records said.
Police called the crime a seemingly random attack and have not found a motive, the report said.
Crawford has a history of paranoia and drug use, records said.
Martinez's mother said she forgives Crawford, according to reports.
The Associated Press contributed to this report
Amy's Place is a news editor and reporter for Fox News.