'Quarter supermarktkippen contains drug-resistant bacteria'
A quarter of all chicken in supermarkets is sold, contains drug-resistant bacteria. That is a lot more than was thought.
That Trouw.
Physician and microbiologist Jan Kluytmans of Amphia Hospital in Breda, the netherlands used a new test method to measure what percentage supermarktkip insensitive was for the antibiotic colistin, which is seen as a last resort in a dangerous infection.
The percentage was much higher than in earlier tests. The chickens free-range showed 14 percent are infected with bacteria that do not respond to colistin and at regular chickens, the percentage was 30 percent.
Kluytmans conducted a limited test with 214 pieces of chicken from four supermarkets, but the result is, according to him, is nevertheless a matter of concern. Immediate danger is not there yet. "Colistin is almost not used. We have still not needed, because other antibiotics will still work sufficiently. In countries where the resistance increases, they often have no other option."
Find out
What supermarkets he examined would Kluytmans not divulge, but he says that the research results per supermarket very different. In one supermarket was 2 percent of chicken infected with a resistant bacterium, in another it went to 19 percent, and the remaining two to 39 percent.
"This difference is not just to accept", Kluytmans. "That is a task for the Dutch Food and consumer product safety Authority, which should further find out."
In Europe die each year 25,000 people because the bacteria no longer respond to antibiotics.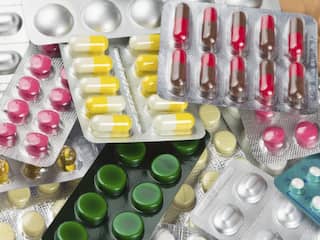 See also:
Five questions about antibiotic resistance