Putin's party wins majority in parliament
Photo: AFP
The party United Russia, president Vladimir Putin supports, has a majority achieved in the new Duma, the Russian parliament.
54,2% of the voters voted for United Russia. That is according to figures from the Russian Central election commission. The victory of United Russia would, according to estimates 338 of the 450 seats in the Duma, should give.
Ninety percent of the votes now counted. The Communist y received 13.5 percent of the vote. The populist "state assembly" sitting there just under 13.3 percent of the votes. 6.2 percent of the votes went to the party to be Righteous Russia.
That United Russia, the largest party remains, is no surprise. Although the party the last time it dropped in the polls, are the populariteitscijfers of president Vladimir Putin unprecedented remained high.
According to critics, the Kremlin to the elections deliberately brought to the front to better results. So, the rise is lower and the chance that the protests will be smaller.
Video: Putin brings voice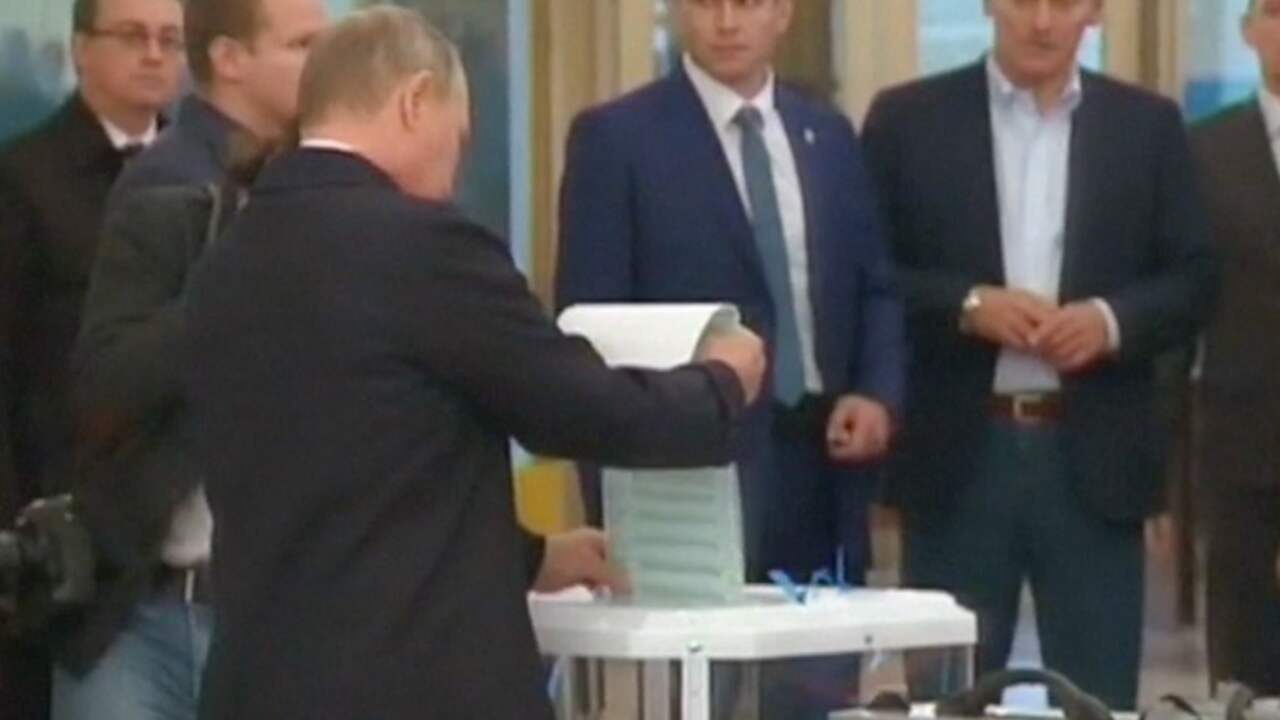 Low turnout at parliamentary elections in Russia
The party United Russia, president Vladimir Putin supports, seems again not a majority to have been in the Russian parliament, the state duma.
© AFP
First results show that the party 44,5 percent of the votes obtained in the elections Sunday.
© AFP
Presumably, there is a historically low turnout. At 18.00 hours was 39.37 percent of the electorate a voice released.
© AFP
The populist "state assembly" has, according to the exit polls, 15.3 percent of the seats in the hands.
© AFP
The Communist y gained 14.9 percent, Just Russia, 8.1 percent, and the opposition party Jabloko 3.5 percent.
© AFP
According to Russian newspaper Vedemosti, there was just so much fraud in the elections this year, as in 2011.
© AFP
Share this photo via:
Back to slideshow