in the vicinity

Video
Chris Wallace interviews the President of Russia Vladimir Putin
In an exclusive, extensive interview with 'Fox News Sunday' anchor Chris Wallace, Putin's claims of Russian interference in the election in 2016, has said that Russia would react negatively to the expansion of NATO, the blame terrorists for civilians in Syria.
EXCLUSIVE – Russian President Vladimir Putin, in a sometimes combative interview with Fox News' Chris Wallace, calling it "absolutely ridiculous" that some people think that the Russians had swayed millions of American voters in the election in 2016, but at the same time its country does not have dirt, the President of Trump or his family.
"Interference in the internal Affairs of the United States-do you really believe that someone could have from the Russian territory, influenced by the United States and influenced the choice of millions of Americans?" Putin said. "This is absolutely ridiculous."
The Russian President sat down for the interview will be broadcast on "Special Report" on Monday after his summit earlier in the day with President Trump, and other U.S. officials in Helsinki, Finland. Trump has hard party Trump could call for cross-criticism back home for his press conference with Putin, with lawmakers on key-a chance to "stand up" to the President of Russia on elections to interfere.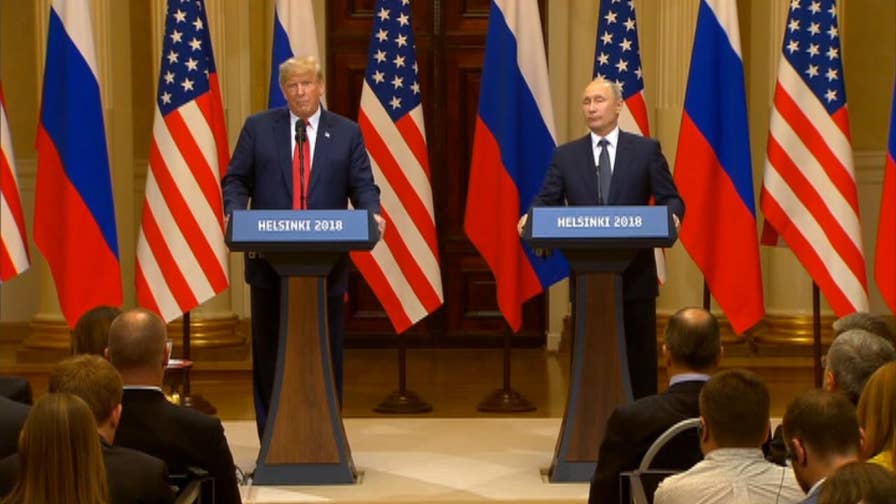 The summit came just a few days after the justice announced the indictment of a dozen Russian intelligence agents, for allegedly hacking-Democratic goals in the 2016 US presidential election. At one point in the interview, Wallace handover, Putin tried a copy of the indictment. But Putin waved to him, instead put the papers on a table.
"Firstly, Russia, as a state, has never been disturbed, replied with the internal Affairs of the United States, let alone elections," Putin.
Putin also denied with "kompromat" or "compromising material" on trump. Earlier on Monday, Putin and Trump joint press conference, house Democratic leader Nancy Pelosi of California Trump's claimed "a weakness in front of Putin… proves that the Russians have something on the President, personally, financially or politically."
TRUMP FACES BIPARTISAN CRITICISM OVER THE PRESS-CONFERENCE WITH PUTIN
"We have nothing to said to you," Putin.
He added: "I want to offend President Trump, when I say this-and I might be considered rude-but before he announced he was for the presidency, he was of no interest for us."
The rumor that the Russians have compromising information on Trump was a Central demand of the unaudited and voluptuous dossier written by a British ex-spy Christopher Steele and financed by the Democrats, which made its way to the FBI during the early stages of the Russia-investigation.
"He was a rich man, but, well, there are many rich people in the United States," Putin Trump said. "He was in the construction industry. He organized competitions, the beauty. But no, it would never run someone, he would think, come up with for President."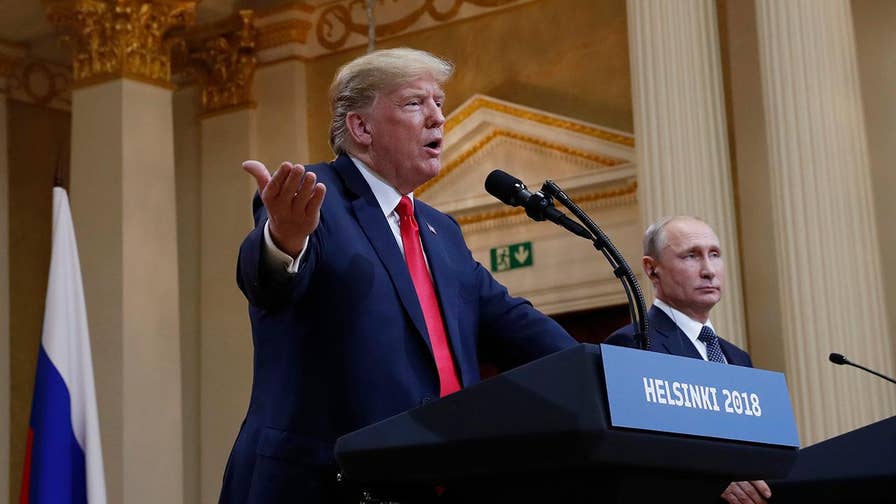 Putin argued that Russia would have the resources to track Trump had wanted to. In order to make a point, Putin said that the annual St. Petersburg Economic Forum, usually attracts leaders 500 economy, and most of them are industrial tycoons, on "larger scale" as a trump as a business man.
"Do you believe that our Special services, the actual organized monitoring on each and every one of them?" Putin said. "Well, unlike you, unlike the United States, we don't do that. We don't have enough resources. We did not organize enough manpower to total state control. This is not part of our plans. And it is clear that we have nothing of this kind against Mr. Trump."
Also during the call, Putin said Russia would react to "negative", if NATO were to add either the Ukraine or Georgia into the Alliance.
"For us, well, it is a direct and immediate threat to our national security…by moving NATO infrastructure towards our borders would be a threat, and…the reaction would be extremely negative," Putin said.
Wallace also asked Putin about Russia's involvement in Syria, to say, relying on independent monitors in Russia has been bombing civilians in Aleppo and Ghouta.
Asked whether he responded to concerns about the killing of innocent men, women and children, Putin: "you know, if it [is] warfare — and that is the worst thing that can happen is [for] humanity – [the victim], which are inevitable, and it is always a question of who is to blame. I think that it is the terrorist groups are to blame, who destabilized the situation in the country."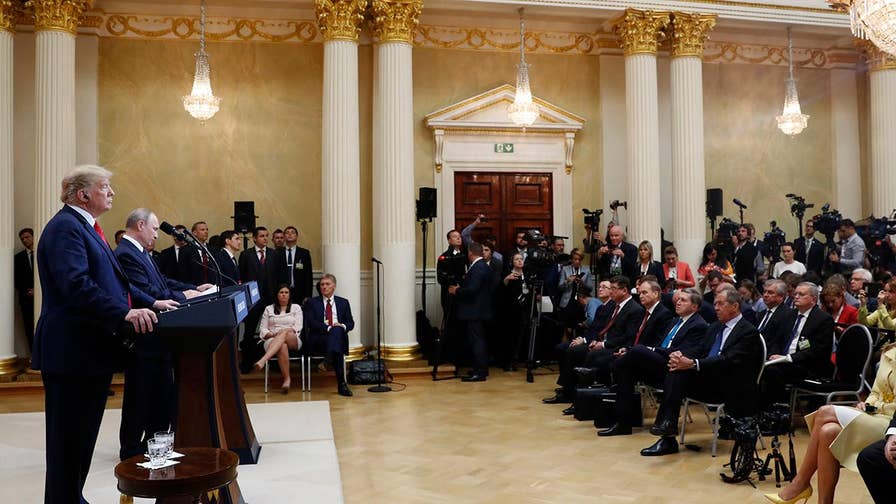 At one point, Putin Wallace said: "they are completely deceived, and I am very sad that you do not know the real situation…over Syria."
Pressed on why his political enemies were attacked, Putin quipped: "Well, first of all, all of us have a lot of political rivals. I'm pretty sure President Trump has a lot of political rivals."
Wallace shot back: "But you don' T end up dead."
"Not yet, the presidents were killed in the United States?" Putin replied. "Have you forgotten-well, were killed [President John F.] Kennedy, in Russia or in the United States? Or [Dr. Martin Luther] King? What is it and what happened with the clashes between the police and the civil society, and some-more ethnic groups? Well, this is something that is happening on the U.S. soil. All of us have our own internal political problems."
During the conversation, Putin also to the rear of the ruler pushed against the characterizations of him as a strong man, a alone.
"I'm not laying claim to this kind of a strongman, I'm presented," he said.
Fox News' Chris Wallace, and Brooke Singman contributed to this report.
Alex Pappas is a political reporter at FoxNews.com. Follow him on Twitter at @Alex Pappas.