Football
PSV are not actively looking for a successor for Narsingh
PSV will not per se a successor for the Swansea City left Luciano Narsingh. That says technical manager Marcel Brands.
Narsingh exchanged previous week PSV for an adventure in the English Premier League. The contract of the 26-year-old right-winger would be after this season end, which he press conference had to be able to depart.
PSV is, however, not directly concerned with a successor. "In principle, we are not specifically working on something," says Brands Monday against NUsport.
"We remain alert to the market. If there is anything of which we say: that makes us substantially better, or that helps us in the long term, we will be seriously looking at. But at this moment, there is nothing."
Ramselaar
Trainer Phillip Cocu is currently not too thick in the vleugelspitsen. So was midfielder Bart Ramselaar last Saturday Excelsior on the flank.
"Last Saturday was the rinse thin, but when were Bergwijn, Zinchenko and Locadia injured. Who is to come, we hope to see all three easily, know Brands.
In addition, the technical manager that Ramselaar his role as the attacker entered. "He did that excellent. With the other boys joined in, we have plenty of opportunities. If we have someone pick up, then there must be someone else again."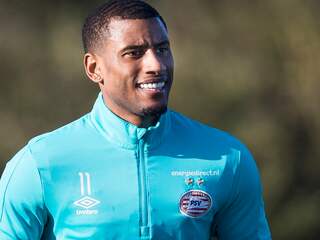 See also:
PSV'Narsingh signs for two and a half years at Swansea City
Jong PSV
There is also still no one in the picture for PSV for the second team to go coach. Trainer Pascal Jansen is after this season the head of the youth.
"We have internally talked about it," says Brands, who do not want to go on the name of Ruud van Nistelrooij. "We have still no one approached."