Producer Sinan Can makes documentary series about IS
Journalist and producer Sinan Can hopes with his two-part documentary series "In the footsteps of IS' new perspectives to light.
"We want to make unheard voices heard," said Can Thursday at the seizoenspresentatie of BNNVARA. "Only if you deeply those countries, so that a pure and beautiful way to come in contact with the people there."
Can traveled along different sleutelplaatsen in the history of, for example, in Iraq. The documentary series is in the autumn to see.
Hotel Sophie
In addition, Sophie Hilbrand, a new program on sexuality, called Hotel Sophie. The first episode is on 7 september.
The host receives guests in a hotel, with whom they talk about sexuality in the year 2017. Each week is a different theme, as was announced on Thursday at the seizoenspresentatie of BNNVARA. For example, an episode about sexuality and education, where a other is about cultural differences and sexuality.
Geraldine Kemper makes a program about victims of sexual abuse. Kemper is going with four women on the path that the abuse want to process. Abused from 5 september.
Squirt and swallow
Next week Tuesday is going to be a new season of Spraying and swallowing start, in which topics such as illegal raves, street racing and undercover score of ritalin in the past.
At the seizoenspresentatie of BNNVARA all new programs will be presented. BNN and VARA, previously separate broadcasting, starting with Thursday officially one brand.
Further, it was announced that Mark van der Molen and Rámon Verkoeijen the middagshow present on NPO 3FM. The duo of Frank van der Lende replace a different place in the programming.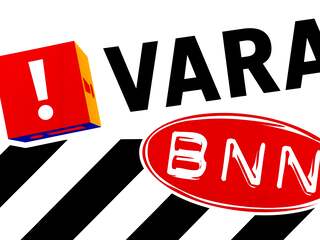 See also:
BNNVARA presents itself now as one brand