Prince Claus Award for Brazilian documentary film maker and Chinese
Photo: AFP
The Brazilian documentary filmmaker Vincent Carelli (1953) and the Chinese designer of new media and environmentalist Ma Jun (1968) the Prince Claus Prize.
The annual prize, which this year is shared, on december 6, presented by Prince Constantijn at the Royal Palace in Amsterdam.
The Prince Claus Fund presents the awards annually to individuals, groups or organisations who, with their cultural activities the development in their country promote. In addition to Carelli and Ma Un are still five others awarded at the award ceremony that will be attended by members of the royal family and invited guests.
"Carelli, and Ma Jun to use different media and work in different disciplines, but both have a great impact on their society. Both are committed to people and to protect the environment. Both of them emphasize how important it is to listen to the voice of the people and to show people how much power they themselves have to create their own environment to protect it and their society more equitable," said Joumana El Zein Khoury, director of the Prince Claus Fund: "
This year the prize for the 21st time, awarded. Last year won the Thai filmmaker and artist Apichatpong Weerasethakul.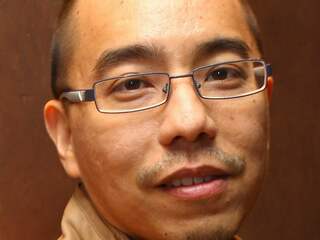 See also:
Prince Claus Award for Thai filmmaker