President Rohani provisionally-to-head elections, Iran
Photo: AFP
The current president Hassan Rohani is currently the lead in the Iranian presidential elections that Friday were held.
That has the Iranian ministry of the Interior Saturday morning on the state television reported. The winners will be later on Saturday as expected.
After the count of 25 of the 41 million votes cast was the moderate Rohani, 14.6 million votes. The conservative candidate Ebrahim Raisi is in the provisional standings no further than 10.1 million votes. The other candidates play no role of significance.
The turnout was over 70 percent, according to the ministry. In Iran were approximately 56 million people called to vote.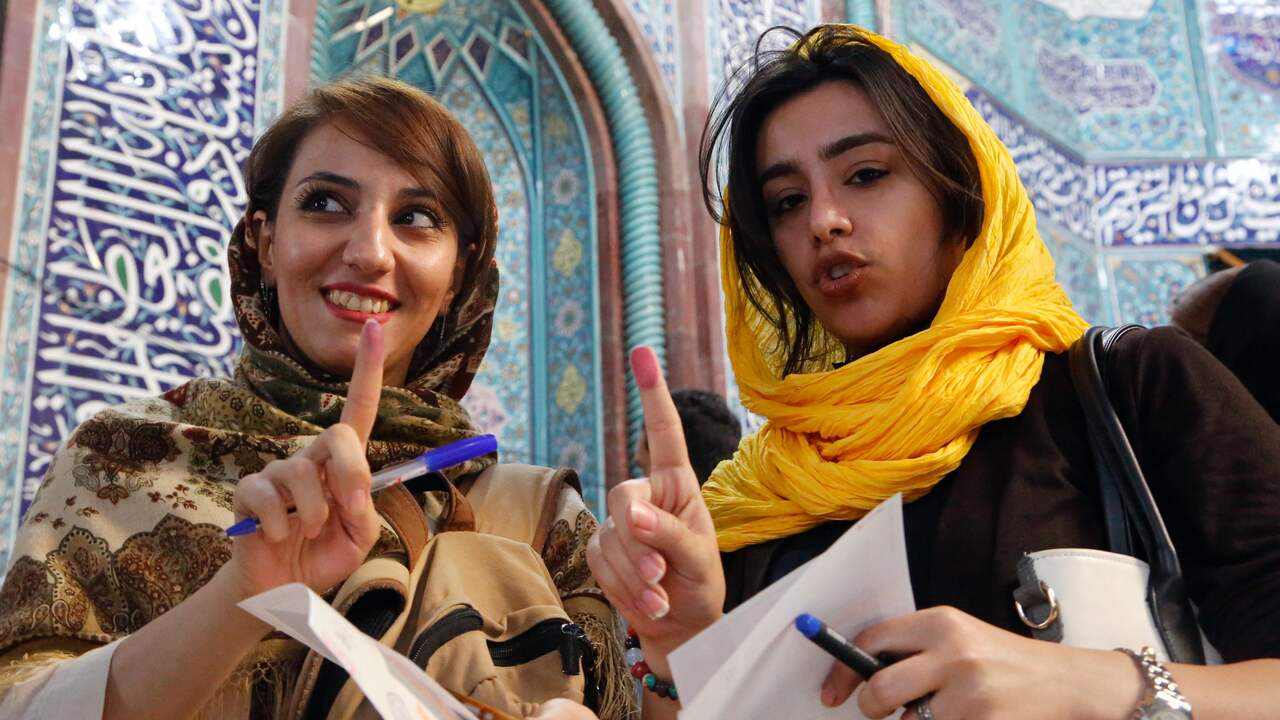 75
Iran to choose between conservative and progressive presidential candidate
Openness
Rohani aims for more openness to the West. He hopes his second term to secure. That is up until now each sitting Iranian president since 1981 succeeded. He has in recent years been more negotiating with the west than his predecessors. That led to the agreement on the Iranian nuclear programme in 2013.
His opponent Raisi wants no foreign influence in the Islamic Republic. He is a former prosecutor, who counts as an 'ultra' among the Iranian clergy. He was by political commentators considered as the possible successor to Khamenei, who has more authority than the president.
If none of the candidates, more than half of the votes, 26 may a second round. A second round would, according to observers more conservatives on the leg and are a threat to Rohani's re-election.
Elections In Iran
The ballot boxes in Iran Friday morning at 8.00 am (local time) opened for the presidential election.
© ANP
The fight goes this time between the moderate incumbent president Hassan Rohani and Ebrahim Raisi, the least known candidate, but also the one that is closest to the ayatollah.
© ANP
Ayatollah Ali Khamenei brings his voice out.
© ANP
Rohani is going for his second term.
© ANP
Share this photo via:
Back to slideshow
Rows
Friday there were long queues in front of polling stations. The opening hours were, therefore, with more than five hours extended to 23: 30 hours local time.
After the official closure should the voters still stood in line, still cast their vote.