President of the European Council, sees Donald Trump as a threat to Europe
President of the European Council Donald Tusk sees the American president Donald Trump as a threat for Europe, as Russia, China and radical islam.
Tusk calls on Europeans to courage, determination and political solidarity, he writes in a letter to the European heads of government, prior to the summit in Malta. There will especially be talked about Europe after the Brexit.
The challenges facing the EU for the state are, according to Tusk, the most in 60 years. "In particular, the change in Washington brings the EU in a difficult situation", according to the Polish ex-prime minister.
More intensive talking
In addition to the external factors that Europe threaten, warns Tusk also for nationalism, xenophobia and populism in Europe itself.
He states that it is "crystal clear" is that the disintegration of Europe depending on the will of the great powers: the US, Russia and China.
Tusk wants to comment on Trumps protectionism intensified to talk with interested trading partners.
More robust external borders
In addition, advocates Tusk for "assertive and spectacular steps" to European integration "to the next level'.
He gives, inter alia, more robust, external borders and the fight against terrorism, but also more money for the military and a firmer foreign policy.
Tusk thinks with his letter a sense to speak about Trump is that many of the European heads of government share. It concerns, in particular, the entry of the Amerikaase president for seven predominantly islamic countries.
World leaders react to re-entry ban Trump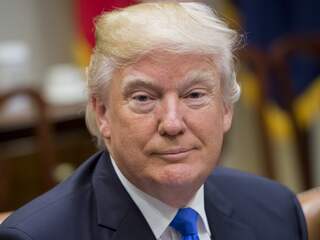 See also:
Liveblog: Latest developments around Donald Trump