Presentation of the new iPhone expected at Apple event on 12 september
Photo: Martin Hajek
Apple sending out invitations for a big event on september 12. It is expected that the new iPhones and updates for the Apple Watch, Apple TV and iOS announced.
Reported that The Verge on Thursday.
According to rumors there are three new iPhones announced during the event. It was going to be revised versions of the iPhone 7 and 7 Plus, as well as a completely new model with a virtually borderless OLED screen. It is not known whether that device is sold as the iPhone 8, or that this is under a different name.
The fully revamped iPhone is reportedly a lot more expensive. The unit may in the first instance only in limited edition available. Reason would be that some parts are not as mass produced as the existing iPhones.
In addition to the iPhones, Apple according to rumors is also an Apple TV with 4K support.
The event will be held in the Steve Jobs Theatre at the new headquarters of Apple, the Apple Park.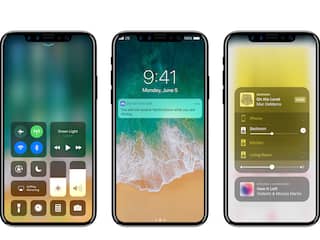 See also:
iPhone 8: All the rumors about the new iPhone in a row
​