in the vicinity

Video
Pompeo on Iran: Kerry can't seem to get away from the stage
S Mike Pompeo of state John Kerry and Iran describes the policy, refugee resettlement in the United States and more on The Ingraham angle.'
Secretary of state Mike Pompeo on Wednesday criticized John Kerry to meet with Iranian officials and said the former Obama administration official "can't seem to get away from the stage."
Pompeo, who sat down exclusively with Laura Ingraham, the host of "The Ingraham angle," said the former Secretary of state "in principle, it has misunderstood with Iran, and we try to make it right for America."
"Secretary Kerry can't seem to get away from the stage, and you have to," he said. "If I'm going to get off the former Secretary. All previous former Secretary-General has made, also."
Last week, Pompeo, called his predecessor for "actively undermining" the U.S. policy by holding meetings with Mohammad Javad Zarif, the foreign Minister, discussed since leaving office, he met allegedly with multiple and grated nuclear deal.
Pompeo said in an interview with foreign governments is okay, as long as you are working on behalf of the US-American foreign policy.
"You work for the foreign policy, that is, not belonging to the United States," he said.
During an appearance on Fox News' "The Daily Briefing with Dana Perino," Kerry does not Trump deny, to wait for the proposal, he says, the Iranians, until there is a Democratic President again.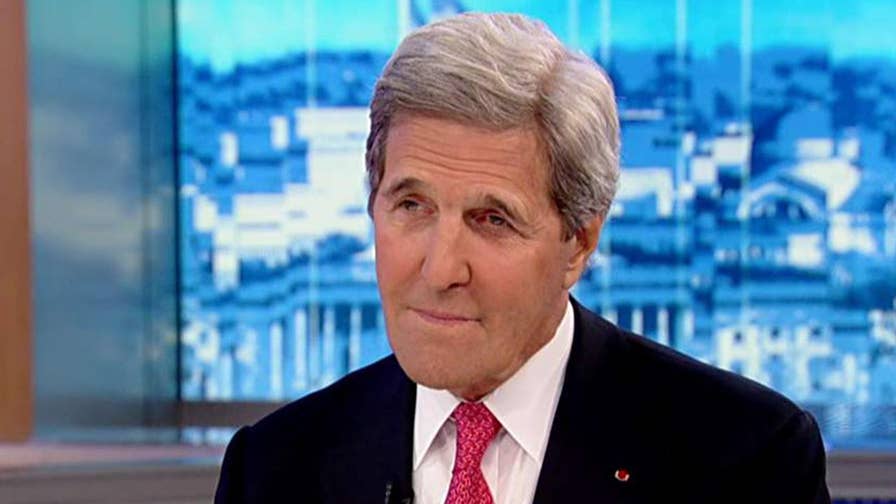 "I think everyone in the world speaks of the waiting period, President Trump," said Kerry.
"Let me be clear: When I met with the Iranians, said the policy of the United States was still in the Iran deal, because the President had not decided, and not withdrawn," Kerry.
Pompeo said he is focused on the execution of America's foreign policy, and "leave the legal process to the other."
"You are not only not helpful, but they act in ways that are harmful to achieve what is best for the American people," he said. This is my review. You can stop it. Let it go. You've had your day."
Benjamin Brown is a reporter for Fox News. Follow him on Twitter @bdbrown473.