Polling station in Kenya attacked after preliminary election results
Photo: AFP
A gang is Wednesday in the Kenyan town of Isiolo wild waving machetes, a desk invaded where the votes of the presidential election of Tuesday were counted. A verkiezingsofficial of the ruling Jubilee party came to life. The police shot two assailants to death.
Elsewhere in the country are both on the ballot, if the following day quietly expired, according to the authorities. But on Wednesday, were, however, demonstrations take place in the capital Nairobi and in the west of the country.
Local media reported that in a slum in Nairobi, at least two and possible four of the protesters have died. The police would tear gas to use against the protesters
'Tampered with'
Opposition leader Raila Odinga beschuldige the Kenyan government to have tampered with the computer system in which citizens casting their vote. According to him, the website is hacked to president Uhuru Kenyatta to the victory, to help. The electoral council rejects these accusations of the hand.
After Wednesday night 97 percent of the vote was counted, stood Kenyatta is still for: 54,3 at is 44.8 percent. The official result is in the coming days is expected.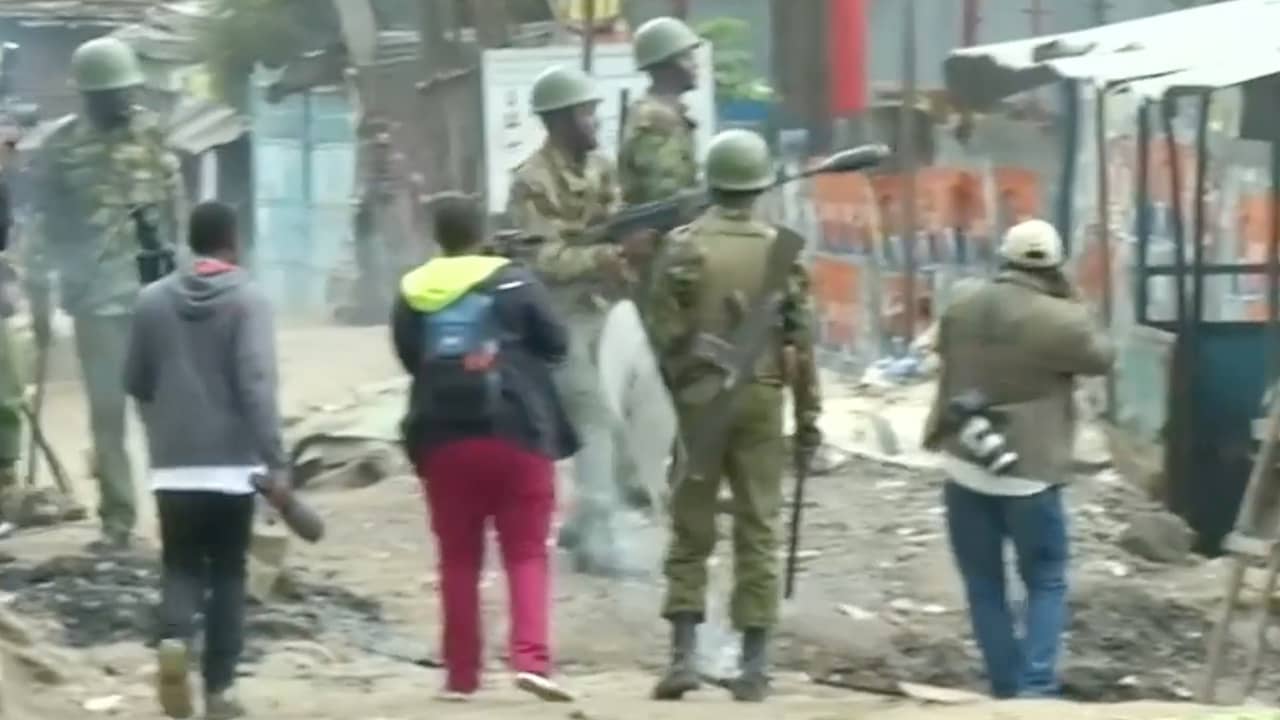 55
Police in Kenya used tear gas during a protest against president Kenyatta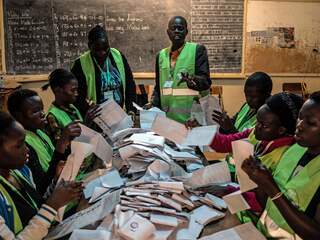 See also:
Kenyan president Kenyatta heads for new term of office