Polish president used veto-right against controversial law
Photo: AFP
The Polish president Andrzej Duda has his veto-right against a controversial law to be the judges of the supreme court to replace.
With the new law, politicians, Supreme court judges can be replaced. The national-conservative party Law and Justice (PiS), will affect all parts of the administration of justice in the country.
Duda said Monday that the justice system is in urgent need of change, but the reforms should provide legal certainty and may the country not divide it.
The Polish Senate has earlier on Friday, agreed with the new law.
Thousands of Poles are this weekend on the street again to protest against the law. The opposition find the bill an erosion of the independent judiciary and the undermining of democracy.
The European Union has threatened with sanctions, and there was sharp criticism voiced by international lawyers.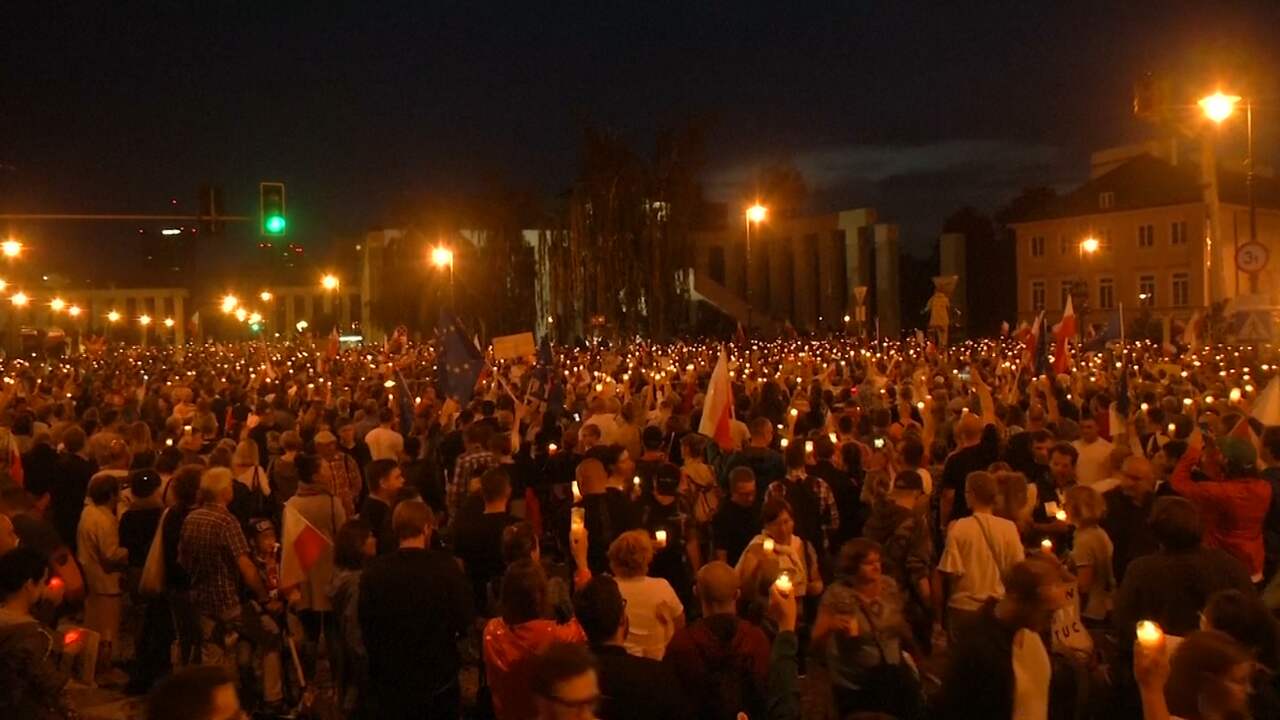 Video: Poland to demonstrate massively against the reform of the judicial power