Police in Ukraine are arrested, accused of spreading Petya-ransomware
Photo: 123RF
The police in Ukraine, a suspect arrested for the spread of the Petya-ransomware. In June 'kidnapped' ransomware thousands of computers in approximately sixty countries. Dutch computers were by the malware affected.
It is a 51-year-old person from the city of Nikopol in the Ukraine, writes ZDNet on the basis of a declaration from the police. Earlier this week there was a search warrant executed at his home. In addition computers were seized which, according to the police, were used for the dissemination of Petya.
The defendant has known that he is the malware uploaded to a service that allows files to be shared. Then he shared a link on his blog with instructions to launch the malware. This would, however, he is only after the large-scale attack had begun.
According to the police was Petya approximately four hundred times. Various companies would the malware is intentionally downloaded to the "criminal activities to hide" and "payments to the state to escape".
Or the arrested person is a prime suspect for the cyber attack, is not known.
Petya
Petya made thousands of victims in the business world. Several large companies took weeks to regain control over their systems to get back. In the Netherlands, among others, were Maersk and TNT Express will be the victim of the ransomware.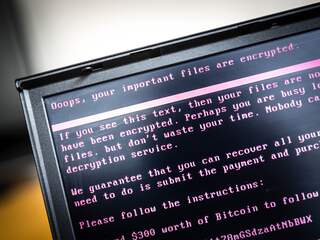 See also:
You need to know about Petya, the 'cyber attack disguised as ransomware
​